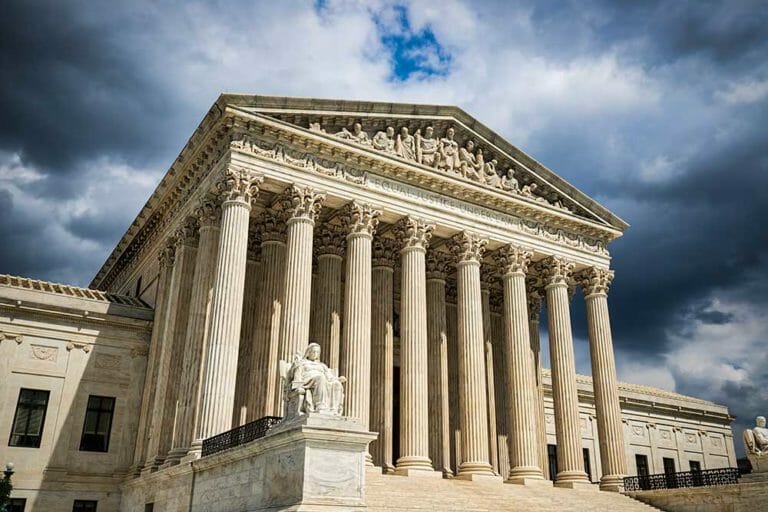 U.S.A. –-(Ammoland.com)- Billionaire presidential candidate Michael Bloomberg, the perennial anti-gunner whose vast fortune launched the Everytown for Gun Safety lobbying group, has revealed his genuine fear of Monday's hearing before the U.S. Supreme Court of a challenge to a New York City gun law in an Op-Ed in which he admits in the second paragraph, "The stakes couldn't be higher."
The case is known as New York State Rifle and Pistol Association v. City of New York.
Carefully noting the restriction under scrutiny was "enacted by the Police Department" before he served as mayor, he acknowledged his concern that those challenging the New York law that forbade transport of legally-owned handguns outside the city "hope the court will use it as an opening to wipe out basic gun safety laws around the country."
But Bloomberg fills his piece with rhetoric clearly designed to mislead readers.
He alleges the National Rifle Association could use a victory in this case to "argue that state regulations requiring a permit to carry a concealed firearm are unconstitutional." There is no evidence to suggest this is the case.
Bloomberg adds, "In Illinois, for instance, local police may object to the issuance of a permit if they know the applicant is a danger to themselves or others. And permit applicants must be 21 years of age or older, possess a valid firearm owner's identification, take a course involving gun range instruction and pass a marksmanship test." The argument borders on the absurd and one look at Chicago's body count clearly makes it so. The people shooting each other and innocent bystanders in the Windy City frequently have criminal backgrounds that preclude them from legally possessing firearms, much less qualifying them for a Firearm Owner Identification (FOID) card and a state carry permit.
He claims the NRA "opposes much-needed fixes to the gun-sale background check system — which are supported by 90% of Americans — as well as restrictions on gun possession for domestic abusers and stalkers." That's not true, and as far back as February 2018, NRA's position on legislation to fix and upgrade the National Instant Check System (NICS) has been public knowledge.
It is only near the end of his 778-word diatribe that Bloomberg candidly acknowledges his intention if elected president.
"As president," he writes, "I will appoint judges who understand that the Second Amendment allows for common sense limits on gun ownership. I've spent 15 years working to build a national coalition that is capable of taking on the NRA and winning — and I'm glad to say that we now have the NRA on the ropes. That may be one reason why the NRA is hoping the court will save it."
What Bloomberg and his allies in the gun prohibition movement consider "common sense limits on gun ownership" are considered clearly unconstitutional by Second Amendment advocates. The Bloomberg philosophy is to treat the Second Amendment as a second-class right, subject to severe regulation. Bloomberg's revealing Op-Ed comes on the heels of an alarming Rasmussen/Heartland Institute survey that shows nearly one-fourth of "likely U.S. voters" favor repeal of the Second Amendment, while 66 percent oppose that idea. That's actually an improvement from March 2018, when a Rasmussen poll found 29 percent of American adults favored a Second Amendment repeal and 56 percent opposed the notion.
In mid-September of this year, a different Rasmussen Reports survey said 75 percent of American adults believe the Second Amendment guarantees an individual right to own a gun, while 15 percent disagreed and 10 percent weren't sure.
Bloomberg acknowledges in his Op-Ed that the New York law created "an unnecessary restriction on gun owners' ability to visit ranges—and it was rightly rescinded." But he neglects to explain that the city-backed off only after the case challenging the law had been accepted by the High Court, and it was done specifically in an effort to derail the case. It was a panic effort, and Bloomberg knows it.
The last time the Supreme Court considered a Second Amendment case was nearly ten years ago, in McDonald v. City of Chicago, brought by the Second Amendment Foundation. SAF won that case and in the process, the Court incorporated the Second Amendment to the states via the 14th Amendment. The gun prohibition lobby did not want that case to be decided by the Supremes, either, making Chicken Little arguments that the sky would fall and an affirmative ruling favoring the right to keep and bear arms would bring an end to civilization as we know it.
Monday morning outside the Supreme Court, demonstrators were busy ranting about the case, carrying signs declaring that the "2nd Amendment written before assault weapons were invented," even though the New York case has nothing at all to do with rifles of any kind. Reuters put their numbers in the hundreds.
Guns have become a cornerstone issue in the 2020 presidential and congressional campaigns. Every Democrat running for the Oval Office has some sort of gun control plank in his or her platform. President Donald Trump, on the other hand, has fulfilled one of his most important campaign pledges, which was to bring balance back to the federal courts, and appoint pro-rights justices to the Supreme Court. The addition of Associate Justices Neil Gorsuch and Brett Kavanaugh has infuriated and horrified the gun prohibition movement because Republican control of the Senate has made it possible to put conservative judges on the federal bench.
This is one reason why Bloomberg has pushed lots of money into political races, and why he has leaped into the presidential race. His vision for the United States appears to be one where the Second Amendment becomes a government-regulated privilege rather than a protection from government of a fundamental right.
---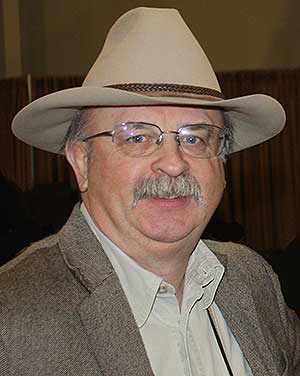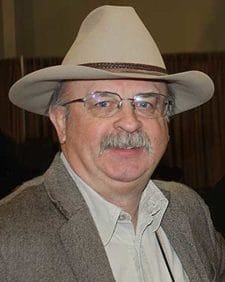 About Dave Workman
Dave Workman is a senior editor at TheGunMag.com and Liberty Park Press, author of multiple books on the Right to Keep & Bear Arms and formerly an NRA-certified firearms instructor.