USA – -(AmmoLand.com)- As 2019 comes to a close, we find ourselves reminiscing upon Berger's challenges and accomplishments within the past 24 months….
Near the end of 2017, Berger was land-locked within a State notoriously unfriendly to business or firearms (CA) inhibiting growth and ability to efficiently deliver bullets and customer promise. Previous ownership was disinterested in stocking shelves or investing in R&D innovation, rendering us unable to meeting Walt Berger's ideals instilled in each of us: "If a job is worth doing, then it's worth doing right."
Since that time, we've relocated to a firearm-friendly, pro-business state (AZ) with unlimited growth potential. This has brought expanded production capacity, replenished inventory for stocking dealers, a new 300-meter test tunnel, the creation of our new Load Development Team responsible for proof-testing each lot of Berger bullets and ammunition on site, both new engineering and R&D teams, and a reinvigorated sense of pride and purpose for all employees, among other things.
Berger Long Range Hybrid Target Bullets
In addition to these exciting times, we're eager to announce our latest installment to the new Long Range Hybrid Target (LRHT) line, a 6.5mm 144 Grain Long Range Hybrid Target projectile. It boasts a high BC, jump-tolerant hybrid ogive profile that is Doppler Radar verified with less than 1% BC variation. It's tailored for cartridges such as the 6.5 Creedmoor, 6.5 PRC, 260 Remington, 6.5 x 284 and 26 Nosler.
The new 144 Grain LRHT is a direct replacement to our industry-leading Berger 140gr Hybrid Target, with near-identical stability factor and improved ballistics launched from 1:8" twist barrels. If you haven't already, also check out the 22 caliber 85.5 Grain and 6mm 109 Grain LRHT's recently released.
Lastly, a reminder to connect at SHOT Show! We'll have several team members on hand to share new products, technical data, bullet designs and more. We look forward to seeing everyone in Vegas next month!
Shoot Better!
---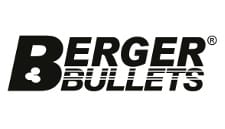 About Berger
Berger produces premium projectiles and match-grade ammunition for Target, Varmint, Hunting and Tactical applications. Berger is a part of Capstone Precision Group, exclusive U.S. distribution for Berger, Lapua, Vihtavuori and SK-Rimfire products.
For more information on Berger, visit Bergerbullets.com.