U.S.A. –-(Ammoland.com)- California Senator Kamala Harris has dropped her bid to win the Democratic nomination for president in 2020, having plummeted in the polls to 2 percent in the most recent survey by Harris and The Hill. Her decision was confirmed by Politico Tuesday.
That makes one less anti-gunner on the presidential campaign trail, joining Congressman Eric Swalwell (D-CA), Washington Gov. Jay Inslee, New York Mayor Bill de Blasio, Sen. Kristin Gillibrand (D-NY), former Congressman Robert Francis "Beto" O'Rourke and others. O'Rourke may have set the stage for several departures when he declared—unchallenged by other Democrats during a debate in Houston—'Hell, yes, we're going to take your AR-15, your AK-47!" That remark, despite O'Rourke's departure from the field, has dogged Democrats ever since because none of them disavowed it.
Harris was among the most vocal of the Democrat candidates when it came to guns. Earlier this year, Harris made headlines when she vowed, if elected, to give Congress 100 days to act on gun control legislation, and if Capitol Hill didn't take action, she would by executive order. The threat hit a nerve across the Second Amendment landscape, and Harris never recovered. She also was confronted during a debate by rival Congresswoman Tulsi Gabbard of Hawaii, who challenged her work as a prosecutor in California. The moment, said one report, caught Harris "flat-footed."
According to the National Review, Harris started the week trailing newcomer Michael Bloomberg. She had recently cut campaign staff and canceled a fundraiser in New York.
As noted by the Washington Examiner, "Harris, whose father is from Jamaica and late mother was from India, experienced a surge in polling and fundraising following the opening debates in Miami in June after she confronted front-runner Joe Biden for touting his work with known segregationists over the course of his 36 years in the Senate and his stance on federally mandated busing in the 1960s and 1970s. However, the two-term California state attorney general and ex-San Francisco district attorney's inconsistent performance on the campaign trail squandered that momentum."
While the field is thinning, remaining Democrats seem no less interested in pushing gun control. Billionaire Bloomberg, who has a virtually bottomless personal campaign war chest, has been touting his gun control efforts while offering something of a "moderate" contrast to the far-left lineup at the beginning of the primary race several months ago. Bloomberg's entry into the race last month grabbed the spotlight, even though it appears the party's far-left contingent is hardly prepared to embrace him. Still in the race, and giving Bloomberg a challenge, are Senators Elizabeth Warren and Bernie Sanders.
CNBC reported Tuesday that Harris' campaign was in turmoil and that she had been steadily slipping in the polls, which has affected her ability to keep up with campaign fundraising. She finished behind Sanders, Warren, former Vice President Joe Biden and South Bend, Ind. Mayor Pete Buttigieg in fundraising during the third quarter, the network noted.
While it probably cannot be said that her gun control position is not directly responsible for her plummeting popularity, it didn't help. With Monday's hearing by the U.S. Supreme Court of a challenge to a now-amended gun control law in New York City, Second Amendment rights are still very much on the political radar. Moving into 2020, the issue will remain in the spotlight, as gun owners in Iowa, Ohio and other states with strong Second Amendment voting blocs have more opportunities to confront candidates and cut through the political boilerplate messages.
When Swalwell left the race last summer, Alan Gottlieb, chairman of the Citizens Committee for the Right to Keep and Bear Arms, noted in a statement, "What none of these candidates seem to understand is that they are actually pushing people to buy more guns with their outrageous campaign rhetoric."
He accused anti-gun Democrats of demagoguery and predicted that the more they talk about regulating guns, the more firearms and ammunition sales will spike. Harris' vow to adopt gun control policies by executive order was exactly what Gottlieb was talking about.
Harris, as noted by the National Review, is being criticized by "many of her own advisors" for having gone "on the offensive against rivals, only to retreat, and for not firmly choosing a side in the party's ideological feud between liberals and moderates."
For now, Harris has made the ultimate retreat, leaving the race altogether.
---
About Dave Workman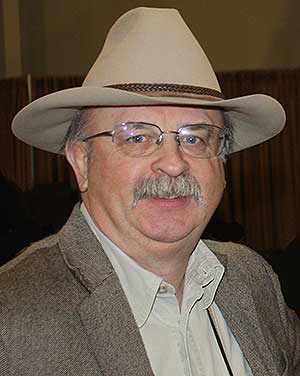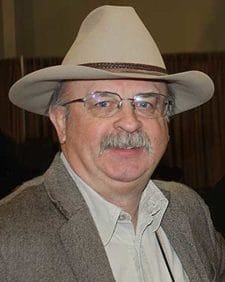 Dave Workman is a senior editor at TheGunMag.com and Liberty Park Press, author of multiple books on the Right to Keep & Bear Arms and formerly an NRA-certified firearms instructor.