USA – -(Ammoland.com)-  The "wonder 9" single-stack 9mm pistols made a big splash in the industry.  Suddenly 9x19mm power could be managed in a concealable pistol that neared the compactness of a .380.  As that design caught on dozens of options flooded the market sometimes providing us with not one, but multiple offerings from our favorite makers.  Unfortunately for manufacturers this lead to some stagnation.  In a market of durable goods new purchases are more likely to be made because of personal preference, not need.  It's up to the manufacturers to either change our preferences or create need.
As we all raved about the comfort and conceal-ability of our 7-round pistols some of us began to miss the comfort that came with more capacity.  That comfort came from more than just capacity, but also the extra breadth that a double-stack pistol has in the grip.  To a point, wider guns distribute recoil better across the hand and are easier to manage on the range.  Tiny guns carry nicely, but don't practice as nicely as those with more to hold onto.  Sig was first to give us a small alternative with the P365 and variants such as the P365 SAS and P365 XL.  Now Springfield Armor has come to market with the Hellcat.  Is it any different?
Yes and No.  Dimensionally the Springfield Hellcat is very similar to the P365 (specifications below).  Springfield Armory's Hellcat has three immediately apparent differences: One more round of capacity, texture, and a sight system that I'm naming "put the ball in the bucket".  There you have it folks.  AmmoLand has been known for providing some of the most accurate facts on breaking news in the firearms world and now you have witnessed the coining of a new name for a sight style.  To see what I'm referring to see the tabletop video below.
What made the difference for me when shooting the Hellcat for the first time at a writer even was the way it fit my hand.  Though the dimensions may be similar to the P365, somehow the Hellcat interacted with my hand a bit better.  Specifications below are taken directly from the manufacturer's product page.
Slide 

Billet Machined, Melonite® Finish

Grip Width 1″
Sights 

U-Dot™: Tritium/Luminescent Front, Tactical Rack Rear

Length 6″
Height 4″ w/ Flush Mag, 4.5″ w/ Extended Mag
Weight 

18.3 oz w/ Flush Mag, 18.6 oz w/ Extended Mag

Barrel 3″ Hammer Forged Steel, Melonite® Finish, 1:10
Frame Black Polymer w/ Adaptive Grip Texture™
Recoil System Dual Captive Recoil Spring w/ Full Length Guide Rod
Magazines (1) 11-Round, 

(1) 13-Round Extended

MSRP 

$569
As with any new gun, particularly with one intended for self-defense we want to see how the gun will handle defensive loads.  In the Shooting Impressions video below you'll see how it fared with ten different loads and from a camera angle that shows you the differences in recoil from round to round.
Springfield Armory knew that with the Hellcat release they'd need to bring its A-game and it appears they did.  Recoil was snappy as is to be expected from a 3″ barrel, but the gun ran smoothly and was more than accurate enough for self-defense encounters.
---
About Graham Baates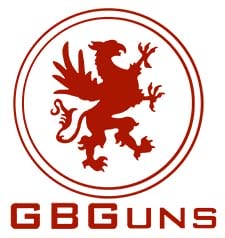 "Graham Baates" is a pen name used by a 15-year active Army veteran who spent most of his time in the tactical side of the Intelligence community including tours in Afghanistan and Iraq. Post-Army Graham spent some time in the local 3-Gun circuit before becoming a full-time NRA Certified defensive handgun instructor and now works as an industry writer while curating a YouTube channel on the side. Visit Graham on Youtube .