U.S.A. –-(Ammoland.com)- The CZ Shadow 2 has been making waves in the competition world, following in the footsteps of its predecessor, the CZ SP-01 Shadow, which dominated USPSA's Production Division for a decade. With a robust and popular line of Shadow 2 variants, CZ-USA has announced an addition the line in the form of the CZ Shadow 2 Optics-Ready (OR). With a slide cut to accept a plate system, this competition-oriented pistol is able to accept a wide variety of today's popular handgun optics.
With the Shadow 2 reigning as the gun of choice for most competitors in Production Division, the Shadow 2 Optics-Ready is poised to do the same in USPSA's Carry Optics division.
Like the standard CZ Shadow 2, the Shadow 2 OR features a finely-tuned SA/DA trigger mechanism that provides a superior trigger pull and faster reset than the vast majority of comparable competition pistols available today. The slide and frame are hand-fit for exceptional accuracy, reliability and longevity. This hand-fitting coupled with a longer sight radius and an increase in weight over the original Shadow make Shadow 2 models even more shootable, increasing shooter speed and accuracy.
CZ engineers retained the illustriously ergonomic grip profile first debuted 45 years ago with the CZ 75, while the addition of prominent checkering on frontstrap and backstrap help secure the Shadow 2 in a shooter's hand. Its swappable magazine release has an extended button that can be tuned to a shooter's personal preference with three settings to accommodate differences in reach.
Finished in a hardy nitride, Shadow 2 pistols are extremely resistant to corrosion, adverse weather, and mechanical damage. Frames receive an additional coat of CZ's proprietary Polycoat, a stout shell developed for and used on CZ's extensive line of service pistols.
Given their accuracy, reliability and first-rate ergonomics, Shadow 2's, including the new Shadow 2 OR, are fine choices for personal and home defense, too.
The CZ SHADOW 2 family represents the new standard in large-capacity, all-steel pistols for modern sport shooting disciplines, including USPSA and IPSC events. Good shooters become better shooters with Shadow 2's in hand, while very good shooters become exceptional shooters!
CZ Shadow 2 OR Specs:
SKU: 91251
Caliber: 9MM
Operation: Semi-Automatic
Frame: Steel
Trigger Mech: SA/DA
Grips: Aluminum
Barrel: Cold Hammer Forged
Barrel Length: 4.89 In.
Sights: Fiber Optic front, HAJO rear
Magazine Capacity: 19/10
Overall Length: 8.53 in
Height: 6.2 In.
Width: 1.34 In.
Weight: 46.5 Oz.
Safety: Manual with Safety Notch
Finish: Nitride
Includes cover plate, additional optic plates available
MSRP: $1549
---
About CZ-USA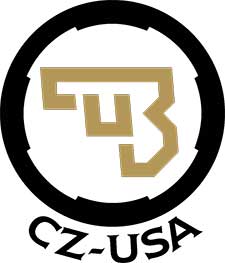 Since 1997, CZ-USA has given American shooters and hunters the best firearms the Czech Republic has to offer. In 2019, we completed yet another milestone by producing CZ firearms here in the United States at CZ-USA's Kansas City, Kansas, facility. With our ever-increasing production capabilities stateside, CZ-USA will continue to improve, innovate, and add to the CZ-USA line-up of high-quality, affordable handguns, rifles, shotguns, and suppressors, plus custom-quality handguns from Dan Wesson. For more information, please visit WWW.CZ-USA.COM.