U.S.A. –-(Ammoland.com)- The Second Amendment Foundation and Firearms Policy Coalition have filed a federal lawsuit in Georgia on behalf of a resident of Cherokee County, alleging deprivation of rights because the county and Probate Judge Keith Wood have suspended the process for Georgia Weapons License (GWL) applications as a result of the coronavirus pandemic.
The case names as defendants Georgia Gov. Brian Kemp, Georgia Department of Public Safety Commissioner Gary Vowell, Cherokee County, and Judge Wood, in their official capacities.
This lawsuit was filed in U.S. District Court for the Northern District of Georgia, Atlanta Division. The case is known as Walters v. Kemp. Plaintiffs are represented by attorney Adam Kraut of Sacramento, Calif., John R. Monroe of Dawsonville, Ga., and Raymond M. DiGuiseppe of Southport, N.C.
According to the 23-page complaint, "On or around March 14, 2020, Defendant Judge Wood of the Cherokee County Probate Court issued a 'Notice to the Public' suspending all processing of carry license applications for two months, through May 13."
This order "was purportedly based upon declarations of the Chief Justice of the Georgia Supreme Court declaring a 'statewide judicial emergency' ('JEO'), following the Governor's Declaration of Emergency in response to the COVID-19 public health crisis," the document explains.
But because the state has a general ban against carrying loaded operable handguns outside the home or vehicles without a GWL, the complaint alleges, Cherokee County residents who could qualify for a license have been "denied any chance to lawfully carry such a weapon in public, anywhere outside the limited confines of their homes, cars, and workplaces, for self-defense or for any other lawful purposes."
Essentially, the lawsuit contends, Cherokee County and the judge "have closed their GWL application doors to Plaintiff Walters and other individuals like her."
Here is what can be found on Judge Wood's Probate Court website:
NOTICE TO THE PUBLIC

On March 14, 2020, Georgia Supreme Court Chief Justice Harold D. Melton issued an order Declaring a state-wide judicial emergency order based on the Coronavirus/ COVID-19 pandemic. An order entered on April 6, 2020 extends this period through May 13, 2020.

This order, in part, limits court operations to only those matters which are deemed essential.

The public should avoid coming to the Probate Court offices during the period of time covered by this Justice Melton's order. However, the Court recognizes that some types of proceedings are essential to be handled on an emergency basis. In order to continue meeting the needs of the citizens of this county and taking into consideration the nature of the current pandemic, the following shall apply during the pendency of the judicial emergency:

ESSENTIAL MATTERS

The following matters are deemed essential and shall be processed as a normal course of business:

Emergency Guardianship and Conservatorship Proceedings filed pursuant to O.C.G.A. §§29-4-14 and 29-5-14, et. seq.
Guardianship and Conservatorship Proceedings filed pursuant to O.C.G.A. §§29-4-1 and 29-5-1 where there are allegations of abuse or neglect
Petitions for the appointment of a Temporary Medical Consent Guardian
Orders to Apprehend (a/k/a 10-13 orders) pursuant to O.C.G.A. §§37-3-41 and 37-7-41
Proceedings providing for the disposition of remains pursuant to O.C.G.A. §31-21-7
Marriage License applications for weddings which will take place during the pendency of the Judicial Emergency
Other legitimate emergency matters will be accepted on a case-by-case basis

NON-ESSENTIAL MATTERS

The following matters are deemed non-essential and will not be accepted during the pendency of the judicial emergency:

Weapons Carry Licenses

Weapons Carry License application WILL NOT be accepted during the period covered by the judicial emergency. The emergency order extends the period for renewal for any Weapons Carry License that expires during this period of time."
"This is the most recent in a series of legal actions we've had to file around the country," noted SAF founder and Executive Vice President Alan M. Gottlieb, "because we've discovered that some officials have arbitrarily decided the COVID-19 crisis allows them to suspend the Constitutional rights of the citizens they serve. We've been stunned by this pattern because such actions are not permitted by the Constitution. Authorities may not, by decree or otherwise, enact or enforce a suspension or deprivation of constitutional liberties."
Over the past month, SAF, FPC and other groups including the National Rifle Association, have filed several federal legal actions, primarily challenging orders by governors to shut down gun stores, but this lawsuit in Georgia differs because it is directed at a problem for law-abiding citizens wanting to protect themselves outside the home. It challenges a jurisdiction's authority, and that of officials in said jurisdiction, to "suspend" accepting applications for concealed carry permits or licenses.
The case could have implications reaching far beyond the Georgia border, all the way to the Pacific Northwest.
In several jurisdictions, licensing authorities or law enforcement agencies have not been accepting new applications for carry permits or licenses because the process normally involves fingerprinting for background check purposes. Fingerprints cannot be taken without actual physical contact between agency personnel and an applicant. Various county sheriffs' offices and police departments around the country have suspended the process while the pandemic continues.
How this lawsuit might affect those situations in other parts of the country is open to speculation.
"The Constitution explicitly protects the fundamental human right to bear arms, especially for self-defense," said FPC President Brandon Combs. "Governments cannot eliminate the right of law-abiding adults to carry handguns for self-defense in public, which is all the more pertinent in these troubled times. As the Supreme Court has already explained, the Constitution's guarantee of the right to bear arms is especially important for self-defense in case of confrontation, and individuals must be allowed to exercise their rights outside their home."
A similar lawsuit was reportedly filed against Gov. Kemp and Fulton County Probate Judge Pinkie Toomer by resident of that county, Sara Carter, and Georgia Carry. According to the Atlanta Journal Constitution, plaintiffs' attorney John Monroe noted the problem with these delays. A citizen cannot carry a firearm without a license, and if probate judges don't issue licenses, the right to carry has effectively been removed.
This lawsuit came only days after SAF, FPC and others sued in New Mexico, and only a few days earlier, had filed a federal lawsuit in Massachusetts. SAF and FPC have been involved in legal actions in several states, and there are still other targets being considered.
Whether these legal actions have any deterrent effect is also a matter of speculation.
Only in states with so-called "constitutional carry" statutes that allow the carrying of sidearms openly or concealed without a license (or permit) is this not an issue.
Since the pandemic emergency was declared nearly two months ago, there has been a rush on gun stores across the country. It only figures that more people would be interested in obtaining carry permits/licenses to have their defensive firearms with them in the event of an emergency away from home.
Recently, the Citizens Committee for the Right to Keep and Bear Arms publicly welcomed all of the new gun owners to the firearms community, counseling them to seek competent instruction in the safe use and handling of guns.
RELATED:
Historical Irony: 2A Groups Sue Mass. Gov. Baker as Battle Anniversary Looms
---
About Dave Workman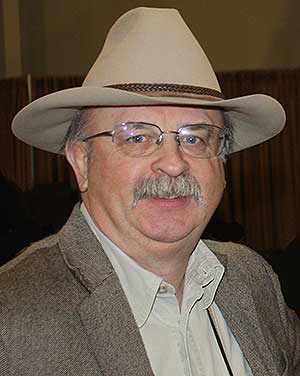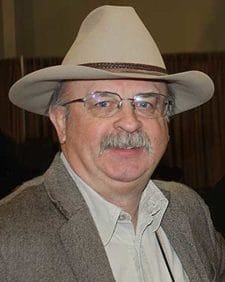 Dave Workman is a senior editor at TheGunMag.com and Liberty Park Press, author of multiple books on the Right to Keep & Bear Arms and formerly an NRA-certified firearms instructor.