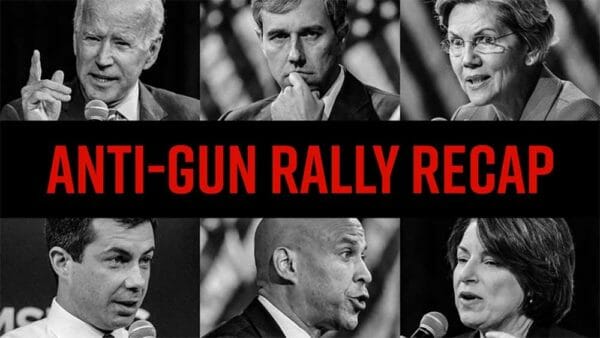 U.S.A. –-(AmmoLand.com)- Everytown for Gun Safety, the gun prohibition lobbying group founded by billionaire former presidential candidate Michael Bloomberg, has just done American gun owners a favor by releasing to The Hill its first round of political endorsements in an effort to retain a "gun sense" majority in the U.S. House of Representatives.
There are 58 names on the list, and not surprisingly, they are all Democrats. The Hill is reporting that the list was "released exclusively" to the publication Thursday. It is also now posted on their website.
Essentially, for Second Amendment activists across the country, it amounts to a roster of incumbents and candidates they can oppose in November. There are nine in California, eight in Pennsylvania, seven in New York, six each in Arizona, Illinois and Texas, with the remainder divided up among several states.
As noted by The Hill, this is just the "first round" of endorsements for Everytown, which the newspaper identifies in its headline as a "gun control group." The story does not label Everytown as a "gun safety" organization, as they are frequently described by other news agencies.
Nationally, Everytown already promised to spend at least $60 million on its "electoral program" this year. The Hill noted that Everytown's senior political adviser, Charlie Kelly, said his organization's priority is to defend what the newspaper described as "a number of incumbents facing contested races."
Several factors will play into the 2020 elections including the coronavirus pandemic panic and how Democrats and Republicans responded, plus the Democrats' failed impeachment effort against President Donald Trump, and perhaps even the embarrassing way Senate Democrats on the Senate Judiciary Committee treated Judge Brett Kavanaugh during the hearing process on his appointment to the high court.
But Everytown's endorsements put another issue in the spotlight: Gun control and the Second Amendment. Anti-gunners seem fearful that another Second Amendment ruling could be devastating to their efforts by expanding the known parameters of the right to keep and bear arms. Still unsettled by either the 2008 Heller ruling or the 2010 McDonald decision are questions about concealed carry, and whether the amendment protects modern semiautomatic sporting rifles, the so-called "assault rifles" gun control proponents want banned.
Over the past three years, Trump and the Republican-controlled Senate have been quietly filling some 200 vacancies on the federal courts with presumably pro-Second Amendment judges. Since those appointments are for life, Trump's lasting legacy could easily be how he reshaped the lower federal courts.
Trump has also put two conservatives on the Supreme Court, Neil Gorsuch and Kavanaugh, and in a separate story, The Hill discussed on-going "speculation" about the potential for a third high court vacancy. That speculation appears to focus on Associate Justice Clarence Thomas and whether he will retire now, with Republicans controlling the Senate and the White House. It refers also to the "health of the court's aging liberal bloc," including Justice Ruth Bader Ginsburg. She has survived four bouts of cancer, The Hill observed, but still remains active.
Thomas has not indicated he will be retiring, and he has chided fellow justices in recent years for their reluctance to take on another Second Amendment case.
Presently, the high court has at least ten pending Second Amendment cases seeking review. So far, none of those cases have been accepted.
According to Scotusblog.com, all ten Second Amendment cases were relisted for the next Supreme Court conference, scheduled for Thursday. The court will announce on Monday whether any of those cases have been accepted. For more conferences are scheduled in June on successive Thursdays. The court adjourns its current session in late June, typically announcing its most important decisions on the final day.
The court will convene again on the first Monday in October, and any cases accepted for review will be heard during the next session.
Gun rights groups have begun organizing the grassroots this month with a trio of online workshops that drew more than 1,000 pre-registrations from across the country. Organized by the Citizens Committee for the Right to Keep and Bear Arms, and the Second Amendment Foundation, the seminars have been hosted by their new Director of External Affairs, Glen Caroline, late of the National Rifle Association.
Now with the release by Everytown of candidates it supports, grassroots activists have identifiable targets. It will be up to them to recruit challengers or support already-declared pro-rights candidates.
Everytown is expected to support state legislative candidates and those running for governor. Several current Democrat governors have become very unpopular with their constituents over the coronavirus shutdowns that put tens of millions of people out of work, put many small business operations out of business and resulted in something of a culture shock with social distancing, masking and other restrictions.
Among the more controversial restrictions put in place at the state level have been closures of gun shops and shooting ranges, despite the fact that the Trump administration announced weeks ago that gun stores are considered "essential" businesses. SAF, NRA, the Firearms Policy Coalition and other groups have been busy in court over the past two months challenging such closures in several states.
---
About Dave Workman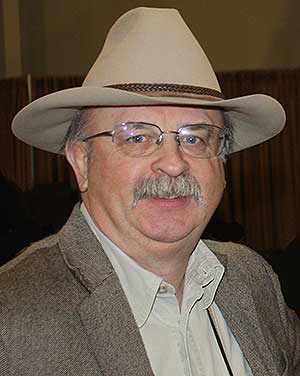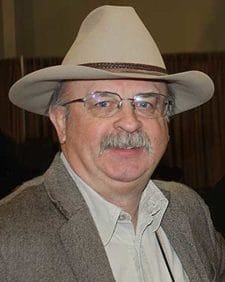 Dave Workman is a senior editor at TheGunMag.com and Liberty Park Press, author of multiple books on the Right to Keep & Bear Arms and formerly an NRA-certified firearms instructor.