U.S.A. –-(Ammoland.com)- Ninety nine years ago the "Buddy Poppy" was adopted as the official remembrance flower of the United States. It was the mission of Moina Michael, an unassuming middle-aged Georgia school teacher to establish the Corn Poppy into a symbol of sacrifice that was originally mentioned in John McCrae's now famous poem, In Flanders Field.
First published in December of 1915 in England's Punch, the poem pays tribute to the soldiers who died while defending their country in war. Miss Michael was inspired to write We Shall Keep the Faith. From that day she vowed to wear a red poppy of Flanders Fields as a sign of remembrance. She wrote of her campaign to adopt the poppy as the official remembrance flower, "that crimson cup flower of Flanders, the red Poppy which caught the sacrificial blood of ten million men dying for the Peace of the World."
These poems show the vulnerability of life. The Corn Poppy has become the symbol of remembrance and honor to those who served in World War I and subsequent wars.
As we approach this year's Memorial Day, may we always remember those men and women who have given the ultimate sacrifice in defense of our country.May we also remember and honor the sacrifices made by their families and loved ones. May we always honor our dead and their legacy.
---
About Knife Rights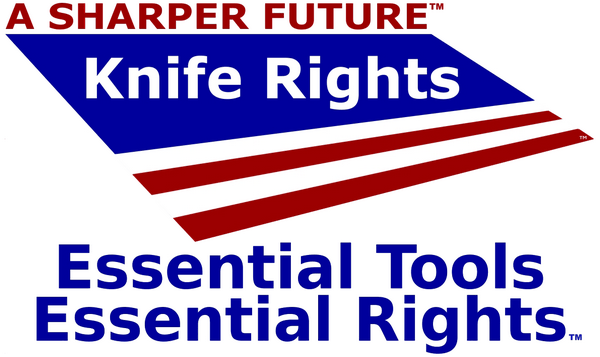 Knife Rights is America's grassroots knife owners' organization and the Second Front in Defense of the Second Amendment™. Knife Rights is Rewriting Knife Law in America™ and forging a Sharper Future for all Americans™. Knife Rights efforts have resulted in 32 bills enacted repealing knife bans in 22 states and over one hundred cities and towns since 2010.