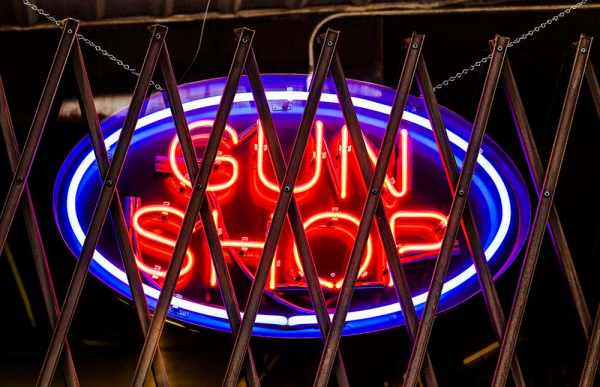 WEST PALM BEACH, FLORIDA –-(Ammoland.com)- Alex Shkop has the American dream. He worked all his life to open up his own business. For the last six years, he has owned Guns and Range Training Center, but that dream is now in jeopardy thanks to government overreach.
Guns and Range Training Center is the only gun shop located in the city of West Palm Beach. Like most businesses, the shop has been hit hard by the COVID-19 outbreak, but Florida is opening back up. Shkop looked forward to getting back to serving the people of South Florida. That was until Mayor Keith A. James of West Palm Beach declared a State of Local Emergency on May 31st because of the nationwide unrest due to the death of George Floyd while being detained by police.
According to Florida State riot laws, federal firearms licensed dealers can not transfer guns and ammunition during a state of emergency.
So as shoppers line up around the block at other stores in West Palm Beach, Shkop is left only being allowed to sell accessories such as holsters. He isn't allowed to sell the guns and ammo, which is his primary source of revenue.
Florida also has a mandatory 5-day waiting period for all firearms purchases. Guns and Range Training Center has several firearms in their possession that they sold to customers before the state of emergency went into effect. The store can not legally finish the transfers even though the buyers have now waited for longer than the mandatory 5-day waiting period. Some of those customers now want their money back because they can not take possession of the guns.
Shkop has been losing an estimated $15,000 to $20,000 a day during the shutdown. His cost of operating has also gone up this month due to widespread looting. The fear of looters has caused Guns and Range Training Center to pay their employees to be in the store 24 hours a day to protect their inventory. It has been a perfect storm to tear down someone's American Dream.
Shkop doesn't believe West Palm Beach targeted him with the state of emergency to shut down his store. He thinks the blocking of guns and ammo is a side effect of a bad Florida law.
He has been trying to get answers from the Mayor's office as to when they will be able to sell guns and ammunition again. So far, he hasn't been able to get a clear answer from the Mayor's office.
"We called the Mayor's office today," Shkop told AmmoLand News. "They were very clear in their answer. They basically said, 'we will tell you when we tell you.' We have no indication. We have no clue."
The owner of Guns and Range Training Center is worried he will not be able to survive much longer without their primary source of income.
"For us, since we work seven days a week, this is day eight," Shkop said. "We have been going on eight days without any business. We aren't going to qualify for the virus help because this is different. It is getting dangerous for us."
Gun sales across the country have exploded because of the COVID-19 outbreak and widespread looting and rioting. Guns and ammo have been flying off the shelf at a record pace, but because of an outdated law, Shkop's American Dream might be coming to an artificial end.
Alan Rice, Spokesman for Gun Owners of America, thinks the Mayor of West Palm Beach is treading on the Second Amendment rights of the residents at a time when they need firearms the most.
"Even though people on both side of the gun issue, refer to Florida as the 'Gun Shine State'; it is anything but, when Florida law allows a mayor to suspend the Second Amendment rights of gun owners and dealers due to a perception that there may be violence or civil unrest," Rice said. "It is at times like these that people really need the ability to exercise their Second Amendment rights. Sadly, West Palm Beach Mayor Keith James has declared the Second Amendment void in his city."
According to Mayor Keith A. James's office, they do not have a timeline to lift the state of emergency.
---
About John Crump
John is a NRA instructor and a constitutional activist. He is the former CEO of Veritas Firearms, LLC and is the co-host of The Patriot News Podcast which can be found at www.blogtalkradio.com/patriotnews. John has written extensively on the patriot movement including 3%'ers, Oath Keepers, and Militias. In addition to the Patriot movement, John has written about firearms, interviewed people of all walks of life, and on the Constitution. John lives in Northern Virginia with his wife and sons and is currently working on a book on leftist deplatforming methods and can be followed on Twitter at @crumpyss, on Facebook at realjohncrump, or at www.crumpy.com.