U.S.A. -(AmmoLand.com)- The powerful Colt Anaconda .44 Magnum winds its way into the company's popular snake gun revolver series and crushes the competition. Ballistic Magazine recently announced, "Colt has officially won our 2021 Ballistic's Best "Best Revolver" category." The big, bold 2021 Anaconda was entirely re-designed with an oversized Python action, creating a double-action revolver worthy of its pedigree.
Ballistic Magazine's writers and editors evaluate dozens of different firearms each year; 60 in 2021 alone! Shooters fire thousands of rounds downrange in a grueling series of tests, assessing guns for accuracy, reliability and more. They record each in the Ballistic scoring system and tabulate the results. Outstanding performers from each category rise to the top. And the winners receive the coveted Ballistic Best Award for 2021. The list doesn't cater to advertisers – it's an experience-based and data-driven review of the guns Ballistic thinks readers want to own and shoot.
So, what is so special about the 2021 Colt Anaconda? And why did it win the Ballistic Best Award?
Because the Anaconda is an unstoppable huntsman's sidearm. Here is a list of its premium features. A linear leaf spring action provides a non-stacking, smooth-as-glass trigger pull. A bulked-up solid stainless steel frame adds strength and durability for the powerful .44 Magnum cartridge while recoil-absorbing Hogue grips soak up magnum recoil. The Anaconda includes adjustable, interchangeable sights for optimum shooting at the range or in the woods. Shooters wanting to mount an optic will appreciate the Anaconda's drilled and tapped frame. The 2021 Anaconda Colt has 6- and 8-inch ventilated barrel options and a recessed target crown for muzzle protection.
The Colt revolver family just got a lot bigger with the addition of the Anaconda. Ballistic's testing and accolades highlight why the Anaconda is a best-in-class revolver. Check online prices here.
---
About Colt
Colt is one of the world's leading designers, developers, and manufacturers of firearms. It has supplied commercial, military, and law enforcement customers in the U.S. and throughout the world for over 175 years.
Colt is a supplier to the U.S. military, the exclusive supplier to the Canadian military and it also supplies its products to other armed forces around the world. Colt firearms enjoy a reputation throughout the world for accuracy, reliability, and quality. Colt pistols and revolvers are carried by military and law enforcement personnel in numerous countries and are used by hunters and sportsmen and sportswomen worldwide. Colt commercial, sporting, military, and law enforcement rifles enjoy similar renown.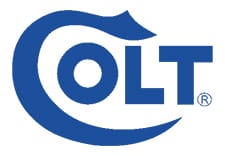 Some of the links on this page are affiliate links, meaning at no additional cost to you, Ammoland will earn a commission if you click through and make a purchase.