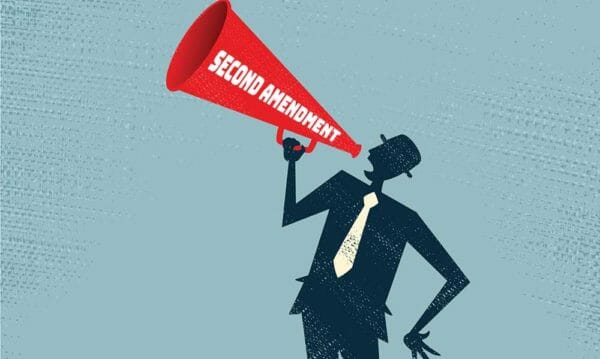 United States – -(AmmoLand.com)- While Second Amendment supporters have their eyes on the 2022 midterms (justifiably), these vital elections will not be the only ones that should have the attention of loyal Ammoland readers. The fact is, to avoid poor performance in future elections, proper prior planning and preparation are needed, starting now.
The fact is, if you wait for candidates to announce their runs, you've probably waited too long to be ready to have a decisive impact on the primary elections. The real effect Second Amendment supporters can have is by volunteering with political parties at the precinct and county level for starters, as well as being poll workers and poll watchers. Just that involvement alone can help bring Second Amendment issues to the fore.
2024
This is, of course, a presidential election year. Second Amendment supporters have the chance to get the Biden-Harris regime's anti-Second Amendment extremism out of office, and to replace it with a pro-Second Amendment president, vice-president, and the other appointed offices that affect our rights.
There will also be gubernatorial and other state races in several states, plus the House of Representatives and the U.S. Senate seats last up for election in 2018. This is a chance to replace disappointments like Jon Tester which should not be missed.
2026
If all goes well, Second Amendment supporters will be in the position of figuring out how to minimize the usual midterm losses that happen due to the election of a pro-Second Amendment president. Whether it's Donald Trump, Ron DeSantis, or someone else, the task of maintaining control of Congress will be crucial.
One place that could be tough is Maine: Susan Collins may call it a political career after 30 years. Yes, she has been the source of frustration, but her first vote in this most recent Congress was NOT for Chuck Schumer as Senate Majority Leader. It will also be a chance to reclaim the Senate seat held by Jon Ossoff, who thinks Second Amendment advocacy is a form of corruption.
2028
In this election, Second Amendment supporters will have to try to maintain the Senate seats we gain this year – and figure out how to pick up seats we didn't. If you were disappointed with having Doctor Oz as an option in Pennsylvania, this is the year to find a better one.
It will also be another presidential election year, so Second Amendment supporters ideally will be in the position of trying to keep control of the White House as opposed to trying to take it from an anti-Second Amendment extremist.
One other thing: 2028 also will be a long time from now, so build up a good bench, because a lot can happen between now and then. After all, six years ago, Ron DeSantis was just another Congressman, Doctor Oz was a daytime TV fixture, and Second Amendment supporters were bracing for the very real chance of a Hillary Clinton Administration.
So, Second Amendment supporters should ask those running for local, state, or federal office the right questions. With proper prior planning and preparation, they will be able to defeat anti-Second Amendment extremists via the ballot box.
---
About Harold Hutchison
Writer Harold Hutchison has more than a dozen years of experience covering military affairs, international events, U.S. politics and Second Amendment issues. Harold was consulting senior editor at Soldier of Fortune magazine and is the author of the novel Strike Group Reagan. He has also written for the Daily Caller, National Review, Patriot Post, Strategypage.com, and other national websites.