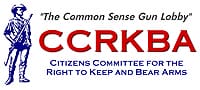 BELLEVUE, WA – -(Ammoland.com)- "A suburban New York newspaper that sparked an uproar among gun enthusiasts by publishing names and addresses of residents holding pistol permits is now planning to publish even more identities of permit-toting locals. Further names and addresses will be added as they become available to a map originally published on Dec. 24 in the White Plains, New York-based Journal News, the newspaper said. The original map listed thousands of pistol permit holders in suburban Westchester and Rockland counties just north of New York City."
The above is not an excerpt from a George Orwell novel, nor is it a quotation of overstated storytelling founded in paranoia. That quotation is exactly is how a December 29, 2012, Reuters article begins, detailing how The Journal News, a newspaper based in a wealthy New York City suburb, treats peaceful, law-abiding registered gun owners like sex offenders.
"When regular people who exercise their inalienable right to keep and bear arms for self defense are treated worse than violent felons, worse than feedlot cattle" said Brandon Combs, Director of Advocacy and Coalitions at Citizens Committee for the Right to Keep and Bear Arms, "it's time for common sense statutory protections of these innocent peoples' personal lives. We wouldn't find it acceptable to put a list of everyone who attends a house of worship or who votes a certain way on the internet or in an interactive map, and we mustn't give The News Journal a pass on their insane disregard for the lives of those gun owners."
In some states, the public disclosure of private facts, like gun owner records, can be an actionable tort.
"We urge our members and all people who value their right to privacy to call and write The Journal News to express their disappointment and dissatisfaction with their outrageous behavior to 'out' law-abiding gun owners," noted Citizens Committee chairman Alan Gottlieb.

"We would also suggest that people who are outraged over this might contact those companies advertising with The News Journal and letting them know how they feel."

Asked Gottlieb, "Would it be appropriate to make a database, a Google map, of the names and addresses of everyone in those places who does not own guns? The News Journal is not breaking a story, they are trying to create one at the expense of privacy and security."

"The News Journal has made a decision to open up thousands of innocent people to harassment and discrimination in their private and professional lives," explained Combs. "They put the lives of those people and their families at risk by very effectively telling violent criminals where to steal guns. Their blatant disregard for the lives of these gun owners and the people in their community shows how irresponsible they are. It's disgraceful. Everyone on both sides of the gun rights discussion should be livid about this."
The Journal News can be reached at 1-800-942-1010 or 914-694-9300 between the hours of 8 a.m. and 7 p.m. Monday through Friday, and 8 a.m. to 11 a.m. on Sundays. They can also be reached by email at customerservice@lohud.com and by U.S. Mail at:
The Journal News
1133 Westchester Ave. Suite N110
White Plains, NY 10604
Their leadership and staff may be reached as follows:
Editor & Vice President/News: CynDee Royle, 914-694-5001, croyle@lohud.com
Janet Hasson, President & Publisher, 914-694-5203, jhasson@lohud.com
George Troyano, Vice President/Sales & Marketing, 914-694-5157, gtroyano@lohud.com
Kathy Moore, Local Content Editor, 914-694-3523, kjmoore@lohud.com
Local Content Editor: Joe McDonald, 914-694-5099, jmcdona@lohud.com
Online Ad Director: Eileen Zaccagnino, 914-696-8463, ezaccagn@lohud.com
Director, Marketing and Client Solutions: Tessa Garcia, 914-694-5188, tagarcia1@lohud.com
With more than 650,000 members and supporters nationwide, the Citizens Committee for the Right to Keep and Bear Arms is one of the nation's premier gun rights organizations. As a non-profit organization, the Citizens Committee is dedicated to preserving firearms freedoms through active lobbying of elected officials and facilitating grass-roots organization of gun rights activists in local communities throughout the United States. The Citizens Committee can be reached by phone at (425) 454-4911, on the Internet at ccrkba.org, or by email at InformationRequest@ccrkba.org.