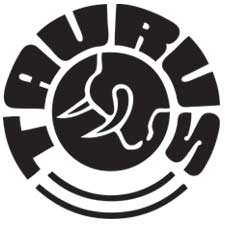 MIAMI –-(Ammoland.com)- In an unprecedented move by a handgun manufacturer, Taurus International has announced today that it will release its next generation military pistol to civilian and law enforcement markets ahead of the now-postponed Joint Combat Pistol (JCP) system trials.
The new 24/7 OSS, available in .45 ACP, .40 cal and 9mm, was designed and built to exceed all requirements originally set forth by the US Special Operations Command (SOCOM) for its new sidearm and is capable of firing tens of thousands of rounds in virtually any environment for unprecedented reliability, accuracy and durability in real-world situations.
The performance of the new 24/7 OSS is due in part to Taurus' most recent industry-changing innovation – the Single Action/Double Action trigger system. Firing normally from single action mode, if the primer ever fails to ignite, the gun reverts to a double-action mode to provide a life-saving second or third try at a faulty cartridge – giving the 24/7 OSS a failure-free reliability no other pistol on the market has matched.
When field-stripping the 24/7 OSS, users will discover an 18.5 lb. recoil spring that cycles the slide faster, a heavy Match Grade 5 ¼" barrel forged from ordinance grade steel and a stainless steel guide rod that adds just the right amount of front end weight for improved recoil control and rapid fire accuracy.
The 24/7 OSS features an aggressive checkered grip that allows a glue-like purchase on the gun even with sweaty hands. Ambidextrous Indexed Memory Pads along the frame provide an automatic finger locator for safe firearm handling as well as an aid for quick and accurate aim when using a traditional two-handed grip. An integral Picatinny rail system that accommodates slide-on lights or laser sights, a SA/DA indicator on the rear of the slide that shows whether the pistol is in "cocked" or "decocked" mode, front slide serrations and a reversible magazine release combine for increased versatility of the new OSS.
The Taurus 24/7 OSS DS model features ambidextrous decock/safety levers that allow the user to carry the gun with the striker cocked and ready to fire, and can then be kept in safety-on "cocked and locked" mode. The user can also release the internal striker without discharging the chambered round by simply pushing upwards on the safety lever, which then places the pistol in double-action mode. You can then carry the gun in double action mode with or without the safety on. The 24/7 OSS is also available in a D model, with decocker only.
Both 24/7 OSS models come standard with a visual loaded chamber indicator and the unique Taurus Security System® that allows users to securely lock the gun. The new Taurus 24/7 pistols will carry an MSRP of about $600.
Beginning as a small tool manufacturer in Porto Alegre, Brazil over sixty years ago, Taurus has become a diversified, international company celebrating resounding success as one of the world's leading small arms manufacturers. In 1941 the company produced its first revolver, and in 1984 they changed the industry forever by offering its customers an unqualified LIFETIME REPAIR POLICY posting record growth every year since.
For more information on Taurus products, please contact: Taurus International MFG, Inc., 1-800-327-3776, or visit TaurusUSA.com