ATK Bestows Two with 2008 Dealer of the Year Honors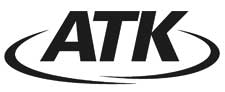 ANOKA, Minnesota – -(ShootingWire.com)- Larry's Pistol and Pawn and Sportsman's Headquarters have been recognized with 2008 ATK Dealer of the Year honors. This marks the first time two retailers have received the award at the same time.
Two dealers were picked because of their performance on both sides of the business. Larry's Pistol and Pawn is located in Huntsville, Alabama and made tremendous strides in ammunition sales by pairing ATK product with the large number of guns they sell every year.
"We just want to say thanks for the honor. With the support of ATK, and our Jones and Company rep Todd Wilson, we have been able to introduce more than 10,000 new shooters at no charge," said Larry's Pistol and Pawn owner Larry Barnett.
The Montgomery, Alabama based Sportsman's Headquarters capitalized on promotions and a diverse product line to move a large number of accessories in 2008. Leading the way for their success was Nitrex Optics. Overall they grew their accessories business over 40 percent in brands like Outers, Weaver, Champion, Shooters Ridge and RCBS.
"Three or four years ago we sat down and made an aggressive plan that included the full line of ATK products," said Len Hale of Sportsman's Headquarters. "We stayed with the program and updated it and improved it however we could. It has been a success year after year and we're honored to receive this award."

"When we looked at the numbers, two retailers stood out," said Michael Halleron, director of domestic sales. "We felt that they both deserved our highest honor, and are proud to give two dealers this award for the first time. Larry's Pistol and Pawn and Sportsman's Headquarters are always among our top performers, and they clearly took their business to the next level in 2008."
About:
ATK Armament Systems is the largest ammunition manufacturing entity in the world, supplying products to the military, hunting, sport shooting, homeland security, and law enforcement markets. The group operates the ATK Lake City Army Ammunition Plant in Independence, Missouri, where it has the capacity to produce 1.5 billion rounds of small-caliber ammunition annually. It also operates the Radford Army Ammunition Plant in Radford, Virginia, where it produces rocket and gun propellants and other energetic materials. The groups commercial products include some of the most widely known and respected brands in the industry, including Federal, CCI, Speer, and Outers.