Two New Additions to AcuSport's Successful Remington 5-R Line of Exclusive Bolt-Action Centerfire Rifles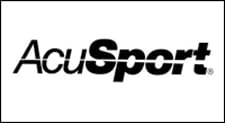 BELLEFONTAINE, Ohio – -(AmmoLand.com)- AcuSport Corporation, one of the leading distributors of outdoor and shooting sports products in the nation, introduces two new exclusive Remington bolt-action rifles. Following the huge success of the Remington Model 700 #9663 with 5-R rifling in .308 caliber, AcuSport is pleased to add two new Model 700 rifles to the 5-R line.
The Model 700 5-R series' signature feature is a stainless steel barreled action with a 5-R mil-spec barrel; the same barrel used in the M-24 sniper rifles. This configuration is exclusively available on AcuSport item #9663. The 5-R designation provides five lands and grooves and eleven degree target crown to the rifle barrel. The stock has aluminum bedding in block in standard VS configuration. "The Model 700 in .308 (item #9663) has consistently been the best selling bolt-action, centerfire rifle for AcuSport," Dave Regula, AcuSport Category Manager expressed. AcuSport is adding two new Model 700's with 5-R rifling. The first of which is a .223 Remington caliber which features a twenty-four inch stainless steel barrel with a 1 in 9″ twist (item #5504). The second rifle adds a magnum to the line in a .300 Winchester Magnum caliber (item #5505). The twenty-four inch stainless steel with 5-R rifling features a 1 in 10″ inch twist, which is another first to be offered by Remington.
First shipments of these new products have been arriving at AcuSport and are currently available. These 5-R guns will add value to the independent retailer with a long list
of standard features and superior out of the box accuracy for long range target shooters. This series of Model 700 5-R rifles are exclusive to AcuSport independent retailers. AcuSport customers can secure the model of their choice by calling their
Sales Professional at 800-543-3150.
About:
Based in Bellefontaine, Ohio, AcuSport Corporation is a nationwide distributor of shooting and hunting products with regional sales offices in Pennsylvania, Georgia, Minnesota, Texas, Montana and California.