History Of The United States Practical Shooting Association – USPSA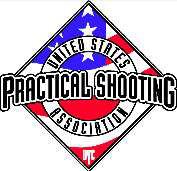 Sedro-Woolley, WA – -(AmmoLand.com)- The United States Practical Shooting Association, or USPSA, is a non-profit membership organization that serves as the national governing body of Practical Shooting and is the US Region of the International Practical Shooting Confederation (IPSC). Its 16,500 members, and 350 affiliated clubs, make USPSA the dominant competitive pistol shooting organization in the United States and the largest Region within IPSC.
IPSC was formed in 1976 at a meeting in Columbia, Missouri, lead by the late Jeff Cooper. It was here that the sport of Practical Shooting was formally established after years of independent efforts around the country to build upon the handgun skills and training for self defense. The early days of the sport can be traced back to the 1950's and the quick draw "leather slap" competitions that grew out of America's love affair with the TV westerns of that era.
Practical Shooting challenged the then accepted standards of technique, training practices and equipment. Its early pioneers developed scenario-based competitions to accurately measure the effectiveness of their own shooting techniques and equipment. The rapid shooting on-the-move style of Practical Shooting gave birth to the term "Run and Gun" so commonly used today to describe the sport.
For 30 years the sport has served as the test bed for new products and the unofficial R&D for the firearms industry. With some competitors annually shooting in excess of 100,000 rounds, no other venue offers a better in-service assessment of a firearm's performance or the brutal gauntlet of high-level competition through which a gun must survive to be declared reliable.
Looking back, the gun handling skills, equipment advances and firearms and accessories development initiated by Practical Shooting competitors have changed the face of law enforcement and military training and equipment.
Today, USPSA stands at the forefront of the dynamic shooting practices utilized by professionals around the world and its top shooters are routinely called upon to train elite military and law enforcement units. Membership in USPSA opens the door to a wide range of matches regularly conducted around the country and automatically includes membership in IPSC and entrée to the world stage for Practical Shooting. And it is on that stage you'll find USPSA members dominating the ranks of the world's best shooters.
Visit www.uspsa.org