ISRA Capitol Commentary for March 6th 2009
by Todd Vandermyde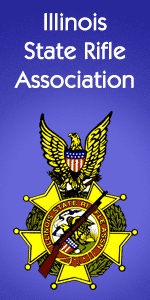 Illinois – -(AmmoLand.com)- Well, what a difference a Supreme Court decision makes. It appears that the moves by anti-gunners are being driven by what they think they can tinker with. HB-48, ban on private transfers of handguns, and HB-845 lost or stolen are at the top of the wish list for anti-gunners this year.
Seems they can't find the votes to ban guns, and that people around the capitol are taking the Heller decision seriously. Rather than run headlong into a full debate about what Heller means, it seems they are going for a moral boast, try to squeak out a win and thump their chest. From intel gathered around the capitol their lack of being able to pass anything in this state is starting to wear on them. Instead of a scatter shot approach, they are trying to focus on just a couple of bills to then tick off one item after another off their wish list. Then it's on to the next.
Our job, should you accept it, is to stop them in their tracks. But they are getting more and more sophisticated in their approach, arguments and tactics. And we must adapt. Recently they released another round of polling, targeting the two bills, HB-48 & HB-845. We know that they are targeting women and seniors with their new data as a way of trying to sway voters and apply pressure to legislators. Interesting in the poll numbers is that 74-76% know nothing of the Heller decision.
So on appearances, we are dealing with a largely uniformed and easily persuaded electorate if terms are couched in misleading soundbites. We know that they will work to sway and target women and seniors. Nice of them to lay out the ground rules and battlefields for us.
But the battle at hand will be for control of the house floor on HB-48 and HB-845 for starters. If the gun haters fail to muster the votes for those, then they likely cannot muster the votes on their other bills.
On the other hand, if we can stop those bills and pass any of our measures, then once again the gun haters are dealt a blow. That in their star state in the Midwest, they have again been repelled.
We have received late word that there are a host of anti-gun bills scheduled for Committee on Wednesday morning, from semi-auto bans to one gun per month to mandatory registration of your firearms. Most of the committees will take place in the morning, before the start of IGOLD. Some of them are assigned to committees designed to ensure their passage to the floor. Others may not be so friendly.
Either way IGOLD becomes even more important and timely. If any of these bills do pass out of committee, then your presence at the capitol will be even more important as a way of rapidly telling your state representatives and senators that our rights are not for sale or subjected to the whims of gun hating Chicago elitists who think you and your family should be subjected to the wishes of crack addicts and bureaucrats.
We'll have more as events unfold. But be sure of this – the fight is far from over. Our job over the next weeks is to remind those elected officials that Supreme Court decisions are not advisory in nature. And if they think we are persistent and unrelenting now, wait till we have two under our belt.
See you at the capitol for IGOLD.
About:
IGOLD is sponsored by the Illinois State Rifle Association, dedicated to education, safety training and support of Illinois firearm owners. IllinoisCarry.com, Champaign County Rifle Association and Sangamon County Rifle Association are all participating to help make IGOLD a great success representing all gun owners across the state