New Jersey – Is Your Locality Infringing Your Gun Rights?
Report extra fees and paper work requirements that violate state law and court decisions.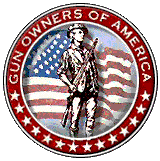 New Jersey – A few years ago, after a 10 year fight, Gun Owners of New Jersey secured a notable Appellate Court victory for NJ gun owners — a victory that was binding statewide.
In this decision, the Appellate Court decided that it was against NJ statute for any permitting person or agency to add extra fees or paperwork requirements to the permitting process as outlined in Title 39 of the NJ Criminal Code and Title 14 of the NJ Administrative Code.
The problem is that, by itself, GONJ does not have the resources to police the activities of all the state's permitting personnel/agencies. They need your assistance.
If all of GOA's New Jersey members would monitor, and periodically review, their local county permitting agency requirements, GONJ could rapidly discern which agencies were candidates for an immediate lawsuit for violating the order of the Appellate Court.
Such action(s) would became widely known and would "encourage" all of the State's permitting agencies to obey the law as it is written, and stop the annoying, illegal practice of adding fees and additional local paperwork requirements to the permitting process.
GONJ, by itself, is incapable of monitoring the activities of the permitting officials/agencies in each of the 511 NJ municipalities.  But with the assistance of all of GOA's New Jersey membership, they could so monitor — and where necessary "correct" — the policies of agencies not operating within the restrictions of applicable NJ Legislation regarding all phases of the permitting process.
Because Gun Owners of America does not have state affiliates, all inquiries should be directed to GONJ.  So for more information, please contact:
Lawrence C. Farrell, Jr. Board Member Gun Owners of NJ 908-277-1111 [email protected]
Gun Owners of America
8001 Forbes Place, Suite 102
Springfield, VA 22151
Phone: 703-321-8585
FAX: 703-321-8408
www.gunowners.org
About:
Gun Owners of America (GOA) is a non-profit lobbying organization formed in 1975 to preserve and defend the Second Amendment rights of gun owners. GOA sees firearms ownership as a freedom issue.
GOA was founded in 1975 by Sen. H.L. (Bill) Richardson (now retired). Richardson continues to serve as the Chairman of Gun Owners of America, bringing his many years of political experience to the leadership of GOA. Richardson is also an avid hunter and outdoorsman.
The GOA Board of Directors brings over 100 years of combined knowledge and experience on guns, legislation and politics. GOA's Board is not satisfied with the "status quo." Americans have lost some of our precious gun rights and WE WANT THEM BACK! This is why GOA is considered the "no compromise" gun lobby.