CGG Education Foundation 2009 Matching Rifle Auction
These rifles could be yours……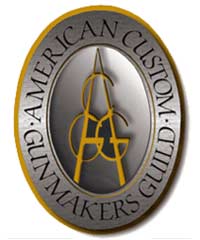 Cody, WY – -(AmmoLand.com)- Each year a team of ACGG members create a firearm project to showcase to the public the art of custom gunmaking. These projects are inspired by historically famous firearm components, a specific theme or gun, or the specialties of team members.
One lucky person each year becomes the owner of an outstanding example of custom gunmaking. Someone who could only dream about owning such a firearm has the opportunity to own one for a $20 raffle ticket.
The drawing for the winning ticket is held each year at the Annual Exhibition in Reno. Ticket sales are limited to 4,000, and the drawing is held whether or not all tickets are sold. There is no limit of number of tickets each person can purchase. The winner does not have to be present and is notified by phone. All state and federal laws apply. Void where prohibited. Ticket purchasers are mailed a numbered receipt and a color brochure.
The bidding process will begin on the 1st of March 2009 and will conclude on the 1st of December 2009.
The bidding process is available to all persons 21 years of age or older that meet the Federal requirements for purchasing a firearm except ACGG Education Foundation Directors.
The following process will be followed to award the two rifles:
All bids must include the following information:
A. Amount of Bid
B. Complete Name
C. Complete Address
D. Phone Number
E. Any bid received that states $1.00 more than the highest
bid will not be accepted.
All bids will be sent to: ACGG EDUCATION FOUNDATION, c/o Bruce Farman Treasurer, 2563 NE Wm E Sutton Rd, Bremerton, WA 98311.
All bids will be opened on the 15th of December 2009. Should two or more of the same bids be received that are the same winning bid will be broken by using the earliest post mark bid received.
The winning bidder will be notified via phone on the 15th of December 2009. If no contact can be made by phone, a certified return receipt letter will be sent to the winning bidder. If no response is received within 10 days the next highest bidder will be notified.
Once the winning bidder acknowledges the notification as the winner, they will have 10 days to mail a certified cashier's check or money order to: ACGG Education Foundation, 22 Vista Ln, Cody, WY 82414.
The purchaser will receive a written letter from the ACGG Education Foundation acknowledging the amount over the fair market value of the rifle as a charitable contribution for income tax purposes.
Thanks for the generous donations:
Actions – 6531421 and G6531422 – Donated by Larry Potterfield, Midway USA
Barrels – Donated by Fred DePoy, Douglas Barrels
Matching Bastone Stock Blanks— Donated by Fred Wenig, Wenig Custom Gunstocks
Scopes and Mounts VXII 4-12×40mm w/consecutive serial numbers and engraved w/2009 ACGG Education Foundation—Donated by Leupold
Stockwork—Donated by John Maxson
Photography—Donated by Tom Alexander
About:
The American Custom Gunmakers Guild Education Foundation was formed in 2006, after several years of planning, as an affiliate effort of the American Custom Gunmakers Guild, Inc. It is a 501 (c)3 nonprofit charitable educational foundation. Its efforts support new gunsmithing (in particular custom gunmaking) talent, dissemination of educational information to the custom gunmaking community, and enrichment opportunities for current custom gunsmiths.