Contact Your U.S. Senators TODAY And Urge Them To Support Your Right To Self-Defense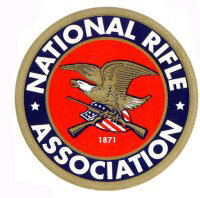 Washington, DC – -(AmmoLand.com)- The U.S. Senate is now considering the National Defense Authorization Act (S. 1390). As a part of the consideration of that legislation, Senators John Thune (R-SD) and David Vitter (R-LA) will offer an amendment on Monday to provide for interstate recognition of Right-to-Carry permits. There is a very high likelihood of a Senate floor vote on this important and timely pro-gun reform on Monday or Tuesday.
While the right to possess firearms for self-defense within the home has long been respected under the law, for most of our nation's history, state and local governments have prohibited ordinary citizens from possessing firearms for self-defense in many settings outside the home. Recently, however, most state legislatures have taken steps to reduce those restrictions. In the last twenty years, the number of states that respect the right to carry has risen from 10 to 40 — an all-time high.
Now is the time for Congress to acknowledge these changes in state laws and recognize that the right to self-defense does not end at state lines. Under the Thune-Vitter amendment, an individual who has met the requirements for a carry permit, or who is otherwise allowed by his home state's state law to carry a firearm, would be authorized to carry a firearm for protection in any other state that issues such permits, subject to the laws of the state in which the firearm is carried.
Contrary to "states' rights" claims from opponents who usually favor sweeping federal gun control, the amendment is a legitimate exercise of Congress's constitutional power to protect the fundamental rights of citizens (including the right to keep and bear arms and the right of personal mobility). States would still have the authority to regulate the time, place and manner in which handguns are carried.
Expanding Right-to-Carry will enhance public safety, and certainly poses no threat to the public. Criminals are deterred from attempting crimes when they know or suspect that their prospective victims are armed. A study for the Department of Justice found that 40 percent of felons had not committed crimes because they feared the prospective victims were armed.
And, carry permit holders have demonstrated that they are more law-abiding than the rest of the public. For example, Florida has issued more carry permits than any other state (1.5 million), but revoked only 166 (0.01 percent) as a result of firearms-related crimes by permit holders.
The Thune-Vitter amendment recognizes that competent, responsible, law-abiding Americans still deserve our trust and confidence when they cross state lines. Passing interstate Right-to-Carry legislation will help further reduce crime by deterring criminals, and—most important of all—will protect the right of honest Americans to protect themselves when deterrence fails.
The Thune-Vitter Amendment represents a giant step forward in the protection of the basic right to self-defense. Its passage will recognize that the rights of law-abiding Right-to-Carry permit holders should be respected, even when they travel outside their home state.
Please be sure to contact both of your U.S. Senators today, and urge them to cosponsor and support the Thune-Vitter amendment. E-mail them today and call them on Monday.
To find contact information for your U.S. Senators, please click here
About:
Established in 1871, the National Rifle Association is America's oldest civil rights and sportsmen's group. Four million members strong, NRA continues its mission to uphold Second Amendment rights and to advocate enforcement of existing laws against violent offenders to reduce crime. The Association remains the nation's leader in firearm education and training for law-abiding gun owners, law enforcement and the military.