GLOCK, Inc. Announces Staggering Growth in the First Quarter of Fiscal Year 2010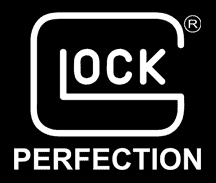 Smyrna, GA, – -(AmmoLand.com)- With the first quarter of the 2010 fiscal year in the books, handgun manufacturer GLOCK, Inc. announced today that the company experienced a staggering 71% increase in pistol sales in comparison with the same period's record sales in fiscal year 2009.
Additionally, GLOCK Inc.'s rate of new pistol orders continues to increase at a record pace as they move into the second quarter of the 2010 fiscal year.
"With new product introductions including the G22 RTF2 and G17 RTF2, GLOCK, Inc. is extremely pleased with the resulting increase in sales. The partnership with our commercial and Law Enforcement distributors and our commitment to rock solid customer service are paying large dividends," said Vice President Josh Dorsey. "With GLOCK, Inc. starting to conduct complete pistol manufacturing operations in the United States, GLOCK, Inc. will enter the export market further increasing sales. GLOCK Inc.'s outlook remains amazingly strong," he added.
Financially stable and fiscally sound, GLOCK Inc. continues its pursuit of offering reliable products to over 11,000 local, state and Federal Law Enforcement agencies as well as the growing commercial market that is willingly adopting a lifestyle that includes the incorporation of personal defense needs.
Note: Glock, Inc fiscal year 2010 began April 1, 2009 and runs until the end of March 2010

About:
Incorporated in 1985, GLOCK, Inc. is the leader in the manufacturing and distribution for the U.S. Law Enforcement, Commercial and Federal/Military markets. They employ over 170 employees at their United States headquarters in Smyrna, GA.