Thune-Vitter Interstate Right To Carry Reciprocity Amendment Fails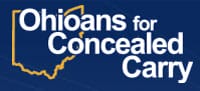 Washington, DC – -(AmmoLand.com)- The Thune-Vitter Amendment to add National Reciprocity to the 2010 Defense Programs bill has failed by a vote of 58-39. 60 votes were required for passage.
This amendment would have mandated that all states who issue a license for or otherwise allow their own residents to carry a concealed firearm for personal protection to recognize the concealed carry permits of nonresidents.
A Senate vote tally will be posted on the OFCC website as soon as it is available.
About:
Ohioans For Concealed Carry, the premier grassroots gun rights activist organization in Ohio since 1999. 2003 NRA-ILA Volunteer Organization of the Year. Visit www.ohioccw.org