ATF Offers $5,000 Reward In Gun Store Theft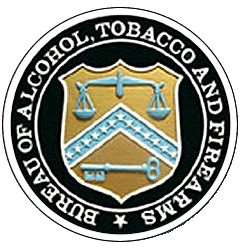 PHILADELPHIA –-(AmmoLand.com)- Mark W. Potter, special agent in charge of the Philadelphia Field Division of the Bureau of Alcohol, Tobacco, Firearms and Explosives (ATF), today announced that ATF is offering a $5,000 reward for information leading to the arrest and conviction of those responsible for a burglary and theft that occurred on Aug. 19 at Nimrod Haven Firearms in Hanover Township, Pa.
Burglars used a vehicle to break in the front doors of the business. During the burglary 33 handguns were stolen from the gun store.
Anyone with information about this crime should contact ATF at 1-800-ATF-GUNS (800-283-4867) or the Hanover Township Police Department at (570) 825-1270. All calls will be kept confidential.
About:
ATF – Is a unique law enforcement agency in the United States Department of Justice that protects our communities from violent criminals, criminal organizations, the illegal use and trafficking of firearms, the illegal use and storage of explosives, acts of arson and bombings, acts of terrorism, and the illegal diversion of alcohol and tobacco products.
We partner with communities, industries, law enforcement and public safety agencies to safeguard the public we serve through information sharing, training, research, and use of technology.