Federal Grand Jury Indicts Nine For Firearms Violations
Organized Firearms Home Theft Conspiracy Revealed.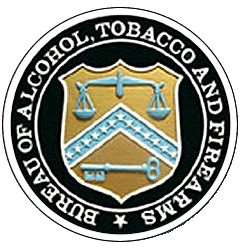 CHARLOTTE, N.C. –-(AmmoLand.com)- Special Agent in Charge of the Bureau of Alcohol, Tobacco, Firearms, and Explosives Charlotte Field Division, Zebedee T. Graham, and U.S. Attorney for the Middle District of North Carolina, Anna Mills Wagoner, today announced the federal indictment of nine defendants for violations of the federal firearms and conspiracy laws.
The federal indictment alleges that the defendants engaged in a personal property and firearms theft ring throughout the Middle District of North Carolina, including the counties of Stanly, Cabarrus, Randolph, Rowan and Moore. The indictment further alleges that the defendants used physical surveillance to identify easy home targets, and recruited and caused to be recruited other members into the organization. These recruits were subsequently included in the indictment under the conspiracy charges. The indictment also states that many of the co-conspirators have prior felony convictions, which under federal law prohibits those individuals from possessing a firearm.
Graham said, "As you can see from the number of investigative agencies involved, this investigation was unprecedented in the level of investigative cooperation. Over 10 different enforcement agencies conducted the investigation over a significantly large geographical area involving many jurisdictions. We came together with one goal in mind, and that was to re-instill a sense of safety and security to the members of our respective communities."

"The impact of a home burglary on the victims' sense of security is long lasting and painful," said Wagoner. "We want those who would invade the sanctity of people's homes to know that the law enforcement community — local, state and federal — will take all reasonable steps to bring the violators to justice."
An indictment only represents charges against an individual and all defendants are considered innocent until proven guilty in a court of law.
ATF is the primary agency responsible for enforcing the federal firearms laws. For more information on ATF's programs please visit the web site at www.atf.gov.
About:
ATF – Is a unique law enforcement agency in the United States Department of Justice that protects our communities from violent criminals, criminal organizations, the illegal use and trafficking of firearms, the illegal use and storage of explosives, acts of arson and bombings, acts of terrorism, and the illegal diversion of alcohol and tobacco products.
We partner with communities, industries, law enforcement and public safety agencies to safeguard the public we serve through information sharing, training, research, and use of technology.