Max Michel Returns To USPSA Winner's Circle at National Handgun Championships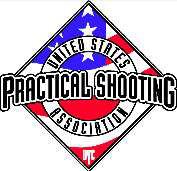 LAS VEGAS, Nev. —-(AmmoLand.com)- Just over 11 points separated the top three shooters in the battle for the coveted Open title at the Smith & Wesson 2009 U.S. Practical Shooting Association's (USPSA) National Handgun Championships but it was Max Michel who took home the crown.
Heading into the final stages it was clear that, barring the wheels coming off, the title would fall to one of three shooters; Covington, Louisiana's Michel, K.C. Eusebio of Diamond Bar, Calif. or J.J. Racaza of New Milford, N.J.
In the end it was Michel, a past USPSA national champion, who won four of the 16 stages before walking off the range and stepping into the winner's circle.
"Max is one of the top shooters in the sport and a threat to win any match he enters," observed Michael Voigt, USPSA president. "He faced intense competition this year from both K.C. and J.J. but was able to pull out the win; a true sign of a champion."
Finishing second behind Michel was Team Limcat's Eusebio shooting 1403.1500 but winning only one stage. Racaza, also a Team Limcat shooter, finished third winning seven stages and posting a final score of 1398.4525.
Rounding out the top five were Shannon Smith of Tampa, Fla. in fourth with 1358.9713 and Saul Kirsch of the Netherlands with a final score of 1277.3862 to take fifth.
The Nationals which were held at the Desert Sportsman's Rifle & Pistol Club outside Las Vegas September 11-19 drew more than 620 top shooters from across the country and around the world.
About USPSA:
The United States Practical Shooting Association is a non-profit membership association and the governing body for the sport of Practical Shooting in America. USPSA has over 18,000 members and more than 350 affiliated clubs which host weekly matches throughout the country providing recreational shooters with the opportunity to test and refine their shooting skills in a safe, competitive environment. USPSA is also the US Region of the International Practical Shooting Confederation (IPSC), which is comprised of approximately 67 nations. For more information, visit www.uspsa.org.