Nevada's Clark County Shooting Park Dedicated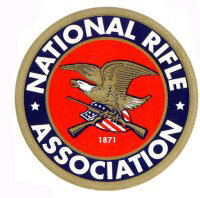 Nevada – -(AmmoLand.com)- Last week, NRA Executive Vice President Wayne LaPierre, NRA-ILA Executive Director Chris W. Cox, and National Shooting Sports Foundation (NSSF) Senior Vice President Larry Keane joined U.S. Senate Majority Leader Harry Reid (D-NV), Senator John Ensign (R-NV), Rep. Shelley Berkley (D-NV), Nevada Governor Jim Gibbons (R), Clark County Commission Chairman Rory Reid, and Commissioner Tom Collins to dedicate the Clark County Shooting Park (CCSP) in Nevada.
The CCSP is a 3,000-acre park outside of Las Vegas that is devoted entirely to the shooting sports. The park was created by an Act of Congress that transferred land to Clark County from the federal Bureau of Land Management (BLM).
The first phase of the 148-acre public shooting facility will be opening to the general public over the next few months, and will include a Shotgun Center, a Public Rifle/Pistol Center, Hunter Education Center, and an Archery Center.
"As the largest shooting park in the world, this state-of-the-art facility represents Nevada's pride in gun ownership and shooting sports," said Senator Reid. "In addition to providing a safe place for Nevadans to hone their shooting skills, the park will provide important firearms training and gun safety programs. I am glad to have been a part of securing land and funding for this project and I thank everyone involved with the project for making it a reality."
About:
Established in 1871, the National Rifle Association is America's oldest civil rights and sportsmen's group. Four million members strong, NRA continues its mission to uphold Second Amendment rights and to advocate enforcement of existing laws against violent offenders to reduce crime. The Association remains the nation's leader in firearm education and training for law-abiding gun owners, law enforcement and the military