California Governor Signs AB962 Restricting Ammunition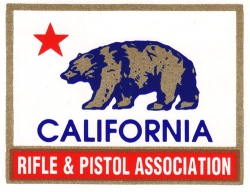 Sacramento, CA –-(AmmoLand.com)- AB962, the bill that would restrict ammunition sales in California was signed this past evening by Governor Schwarzennegger.
The bill will take effect on February 1, 2011. His comments are below:
"To the Members of the California State Assembly: I am signing Assembly Bill 962.

This measure would require vendors of handgun ammunition to keep a log of information on handgun ammunition sales, store ammunition in a safe and secure manner, and require the face to-face transfer of ammunition sales.

Although I have previously vetoed legislation similar to this measure, local governments have demonstrated that requiring ammunition vendors to keep records on ammunition sales improves public safety. These records have allowed law enforcement to arrest and prosecute persons who have no business possessing firearms and ammunition: gang members, violent parolees, second and third strikers, and even people previously serving time in state prison for murder.

Utilized properly, this type of information is invaluable for keeping communities safe and preventing dangerous felons from committing crimes with firearms.

Moreover, this type of record keeping is no more intrusive for law abiding citizens than similar laws governing pawnshops or the sale of cold medicine. Unfortunately, even the most successful
local program is flawed; without a statewide law, felons can easily skirt the record keeping requirements of one city by visiting another. Assembly Bill 962 will fix this problem by
mandating that all ammunition vendors in the state keep records on ammunition sales.

As Governor, I have sought the appropriate balance between public safety and the right to keep and bear arms. I have signed important public safety measures to regulate the sale and transfer of .50 caliber rifles, instituted the California Firearms License Check program, and promoted the use of microstamping technology in handguns. I have also vetoed many pieces of legislation that sought to place unreasonable restrictions and burdens on firearms dealers and ammunition vendors.

Assembly Bill 962 reasonably regulates access to ammunition and improves public safety without placing undue burdens on consumers. For these reasons, I am pleased to sign this bill."
About:
The California Rifle and Pistol Association "CRPA," founded in 1875, is dedicated to defending the rights of law-abiding citizens to responsibly use firearms for self-defense and the defense of their loved ones, for sport, and for all other legal activities. CRPA is the official state association of the National Rifle Association. A California non-profit association, CRPA is independently directed by its own Board of Directors. CRPA's members include law enforcement officers, prosecutors, professionals, firearm experts, the general public, and loving parents. CRPA has always worked to reduce the criminal misuse of firearms and firearms accidents, while actively promoting and organizing the competitive shooting sports and Olympic training programs in California. We are proud to say that many CRPA competitors are among the best in the world.
For a list of Assembly&/or Senate members and their contact information, please access them via www.sen.ca.gov and www.assembly.ca.gov/acs