Durham NC Voters Have A Choice For Mayor Anti-Gun or Pro-Gun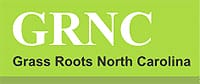 Durham , NC –-(AmmoLand.com)- As has been noted, Mayor Bill Bell of Durham is a member of NYC Michael Bloomberg's anti-gun organization, Mayors Against "Illegal Guns" (MAIG); among their goals is closing the fictional "gun show loophole."
Voters going to the polls in Durham next Tuesday, November 3, 2009 have a choice!
Steve Williams offers an alternative to anti-gun Bill Bell. When asked by a citizen about Bell's involvement with MAIG and whether he would continue this alliance should he win election, Williams responded:
"Absolutely Not! The Constitution of the United States of America affords all of its citizens the right to bear arms. Therefore, I will not support any initiative banning that fundamental right."
Visit Steve Williams website for more information:
https://stevenwilliamsformayor.com/
Go to the polls on Tuesday November 3, 2009. GRNC recommends you vote for Steve Williams for mayor of Durham.
Please note: due to normally light turnout in an off year mayoral election, your vote will carry a greater than usual impact in this election.
ESSENTIAL VOTING INFORMATION
Durham County Board of Elections Website:
https://www.co.durham.nc.us/departments/elec/
Go to your polling place on Tuesday November 3, 2009.
The election alert was authorized and paid for solely by the Grass Roots North Carolina Political Victory Fund.
About:
Grass Roots North Carolina/Forum for Firearms Education is a non-profit, all volunteer organization devoted to educating the public about trends which abridge the freedoms guaranteed by the Bill of Rights, and engaging in grass roots activism to preserve those freedoms. Formed in 1994 to conduct a highly successful rally for the Second Amendment, GRNC has gone on to conduct projects like "Remember in November: A Gun Owner's Guide to Voting," bringing concealed carry to North Carolina.