Sinclair International Selects Callis as their Media Partner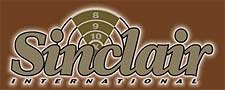 Fort Wayne, IN – -(AmmoLand.com)- Sinclair International, one of the country's leading providers of high quality reloading products for precision shooters, has chosen Callis & Associates as their media partner. Callis was selected because of their in-depth knowledge of and relationships within the shooting sports and outdoor sports industries.
Sinclair International, Inc. has been a leader in the hunting, competitive shooting, reloading and varmint hunting markets for over 30 years and became a member of the Brownells family in 2007. Brownells is known as the world's largest supplier of firearms accessories and gunsmithing tools.
"We are very excited to help build the Sinclair brand." said Cliff Callis, president of Callis & Associates. "They have a great reputation and are a great compliment to our other shooting sports clients."
Callis & Associates is a full service advertising, public relations, and interactive marketing firm that specialize in the shooting sports industry. Their website is www.ecallis.com.
About:
Sinclair International is the world's premier supplier of high-quality reloading tools, components and accessories plus unique target shooting and hunting supplies. Stocking more than 10,000 items, the company supplies reloaders, shooters and hunters worldwide. To order, or for more information, call 800-717-8211 or visit sinclairintl.com and mention AMMOLAND.