Virginia Citizens Defense League-Political Action Committee 2009 General Election Statewide Endorsements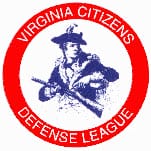 Virginia – -(AmmoLand.com)- Election day is nearly upon us – on Tuesday, November 3, 2009, which is just over two weeks in the future, you will have to choose who will lead the Commonwealth of Virginia into the future.
VCDL-PAC is endorsing the following Candidates who are running for Statewide Office:
Governor – Robert "Bob" McDonnell
Lieutenant Governor – William "Bill" Bolling
Attorney General – Kenneth "Ken" Cuccinelli
All Three Democrat Statewide Candidates Have Refused To Answer The VCDL Survey.
VCDL has found that those who refuse to let the voters know their stance on specific gun rights issues are those who frequently work actively against your gun rights if elected to office.
On Tuesday, November 3, 2009, be sure to GO TO THE POLLS AND VOTE! It is essential to show your support for these strongly pro-gun candidates!!!
The Republican Candidates Not Only Answered The Survey Positively, But They Actively Pursued It So That The Voters Would Know Where They Stand. They have been strong supporters of your gun rights for years.
You should not only go to the polls and vote for these candidates – you should bring every pro-gun voter you can to the polls with you.
Additionally, you should contact their offices and offer your support prior to the election. They need your help NOW in order to defeat their opposition.
Contact them now.
http://www.bobmcdonnell.com/
http://www.billbolling.com/
http://www.cuccinelli.com/
Sincerely, Kenneth M. Elliott, Jr. Chairman, VCDL-PAC
P.S. VCDL-PAC has been accused of only supporting Republican Party candidates this year and nothing could be further from the truth. If the Democratic Party candidates had bothered to take the time to fill out the VCDL survey they would have been a part of the process too.
About:
Virginia Citizens Defense League, Inc. (VCDL). VCDL is an all-volunteer, non-partisan grassroots organization dedicated to defending the human rights of all Virginians. The Right to Keep and Bear Arms is a fundamental human right.