Anchorage 2nd Amendment Task Force Monthly Meetings & Volunteer Request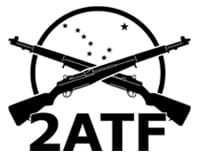 Anchorage, AK –-(AmmoLand.com)- Meetings of our network will regularly be scheduled for the third Monday of each month. Mark your calendar!
That makes our next meeting on February 15.
It will be held at the Mei Garden with social time at 6pm, and the official start of the meeting at 6:30pm.
Mei Garden (800 Northway Drive) is located in the old Royal Fork building near the Northway Mall. This meeting is open to the public so bring your family and friends! Buffet dinner is optional, and the cost is $13.95.
Volunteers Needed
Are you a good organizer? Or do you have a little extra time to spare? We are looking for volunteers to assist us in planning the April rally and march. Please contact us through the website below if you can help–thanks!
About:
The mission of The Anchorage Second Amendment Task Force is to provide Alaskans with the knowledge of the meaning and true purpose of the second amendment to the U.S. Constitution, with which they may conduct themselves as responsible citizens of our republic. Visit: www.anchorage2atf.com