BLACKHAWK! Tanto Light Hiker – MakeYour Own Path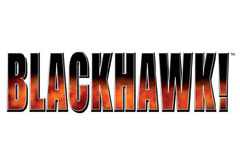 NORFOLK, VA ––(AmmoLand.com)- BLACKHAWK! Products Group™, the world leader in manufacturing tactical gear for the military, law enforcement, industrial security and outdoor markets enters the men's footwear market with the Tanto Light Hiker; an all-purpose trail shoe designed to transit from outdoor to casual indoor wear.
Built upon BLACKHAWK!'s experience in developing all-day comfort and combat durability for warfighter and law officer footwear, the Tanto Light Hiker provides both comfort and performance in a lightweight, breathable shoe.
As a trail shoe, the Tanto Light Hiker provides outstanding traction ability and unparalleled stability. The Tanto Light Hiker offers excellent pronation control by absorbing the shock of each step and keeping the foot properly aligned whether on flat, even surfaces or uneven trails. The heel is semi-rigid, offering more support, and the top cap is reinforced for protection as well as durability.
The custom molded footbed is an anti-microbial Ortholite® footbed that is not only breathable and quick drying, but will not break down or lose its microbial fighting effectiveness over time. The injected insole board is waterproof. The sole features multi-directional lugs for better traction, and the self-cleaning feature keeps debris from gathering between the lugs.
The Tanto Light Hiker is made from either gray or tan nubuck suede with a lightweight, breathable nylon mesh upper and a quick-access bungee lacing system with a cordlock that keeps your laces neat. Available in men's sizes 6M to 14W in tan or gray suede; the new Tanto Light Hiker has an MSRP of $99.99.
About BLACKHAWK!
BLACKHAWK! Products Group™, founded in 1993 by President and CEO Mike Noell, is a leading US manufacturer of tactical, military, shooting sports and law enforcement equipment. BLACKHAWK! is a global manufacturer of tactical gear, body armor, law enforcement duty gear, holsters, hydration systems, protective gloves and gear, apparel and footwear, knives, illumination tools, breaching tools, hunting gear, and recoil reducing stocks. BLACKHAWK! headquarters is in Norfolk, Virginia, with US manufacturing facilities in North Carolina, Montana, and Idaho. For more information on BLACKHAWK! and BLACKHAWK! products, log on to www.BLACKHAWK.com or call 800-694-5263.