Indiana bill creates hurdles for legitimate Gun Owners requiring safety course to purchase Firearms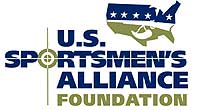 Indiana- -(Ammoland.com)-A recently introduced Indiana bill would greatly restrict the ability of residents to purchase firearms.
Senate Bill 304, sponsored by Senator Connie Sipes (D- New Albany), would, with limited exceptions, prohibit anyone from purchasing, renting, or obtaining a firearm by transfer without completing a new firearms safety course administered by the state police department.
The measure only allows those that have their concealed carry licenses, are current law enforcement officials, or are current and former members of the armed forces to be exempted from the safety training mandate. Sportsmen who are licensed hunters and have fulfilled their hunter education requirements, would still be prohibited from purchasing a new or used firearm without first taking the state's mandated safety course.
"Law abiding citizens should not have to jump through hoops to exercise their second amendment rights," said Jeremy Rine, U.S. Sportsmen's Alliance (USSA) associate director of state services. "This bill creates a new level of bureacracy without cause."
SB 304 has been assigned to the Senate Committee on Corrections, Criminal, and Civil Matters.
Take Action! Indiana sportsmen should contact their state senators today and urge them to oppose SB 304.
To find your state senator's phone number, please use the USSA Legislative Action Center.
About:
The U.S. Sportsmen's Alliance is a national association of sportsmen and sportsmen's organizations that protects the rights of hunters, anglers and trappers in the courts, legislatures, at the ballot, in Congress and through public education programs. For more information about the U.S. Sportsmen's Alliance and its work, call (614) 888-4868 or visit its website, www.ussportsmen.org.