Meprolight Announces Global Availability of MEPRO MOR
A Multi-Purpose Reflex Sight with Laser Designators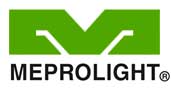 Or Akiva, Israel –-(AmmoLand.com)- Meprolight, a provider of innovative weapon sights, today announced the global availability of MEPRO MOR – a multi-purpose, multi-activated "red dot" reflex sight with laser designators. Meprolight has started mass production of the innovative sight, and the product is already being used by a number of military forces around the world.
MEPRO MOR is the only sight that actually includes three possibilities in one sight: passive sight (operated without batteries), an active reflex sight for low light conditions, and dual laser pointers (red laser and/or infrared). . The possibility of using the sight without batteries offers cost and energy savings, and enables the soldier to stay in the field longer. Reserve units can store the sights for years and use it immediately when necessary.
The user can adjust the passive sight's illumination intensity, according to the external illumination level, using a special switch. The sight has also a one-time zeroing procedure that enables the user to set only one aiming point, and the other sights are zeroed accordingly.
MEPRO MOR is designed and fabricated to the highest military standards, to assure years of reliable operation under all field conditions. The sight weighs only 450 grams and the laser intensity can be adjusted to 1-5MW, according to the client's request.
The MEPRO MOR, which was developed for the Israel Defense Forces (IDF), is specially designed for quick and instinctive accurate shooting. The large field of view (30 mm diameter) assures effective use of the sight under extreme conditions, such as bad weather or firing after physical stress and under pressure. It also assures rapid target acquisition with one or both eyes open, and rapid transition between long range and close quarters engagements.
"MEPRO MOR enables quick action and instinctive, accurate shooting ability," said Golan Kalimi, Meprolight's Vice President of Marketing. "This all-in-one-sight boosts ability while lowering costs by eliminating the need to purchase a separate laser and\or IR designator."
About Meprolight
Meprolight designs and manufactures a wide array of electro-optical and optical sights and devices, night vision devices, thermal sights, and a wide variety of night sights and other tritium- and LED-illuminated products and accessories for safety and security applications for the law enforcement, military and civilian communities. For more information about Meprolight visit www.meprolight.com.