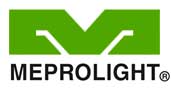 USA -(Ammoland.com)- Meprolight a worldwide leader in night sights and optics will be accepting orders for it's new MicroRDS kit. The MicroRDS is the latest addition to the Meprolight family of energy-efficient electro-optical red dot sights.
It is designed for pistols and as a CQB secondary sight on rifles. The MicroRDS is equipped with a low-power consumption LED. The integrated light sensor automatically controls the brightness of the red dot or the shooter can choose one of three manual settings. 3 MOA dot.
The patented Mepro MicroRDS Adapter- quick release mount- makes attaching and removing the MicroRDS from the slide quick and easy.
The Mepro MicroRDS kit is available for Glock, Smith & Wesson M&P, Sig Sauer 226/320 and CZ 75 models.
During the NRA Show individuals can visit The Mako Group booth (#1119) and order the new Mepro MicroRDS kit for only $386.80 which is 20% off the MSRP price of $458.50.
In addition to the Mepro MicroRDS The Mako Group has worked with Front Line Holsters to create a new KNG holster designed specifically for the MicroRDS sight. During the NRA show Front Line's new holster is also on sale at $92.80 which is 20% off MSRP.
Anyone who pre orders both the MicroRDS and the KNG holster will receive 25 percent off both products and pay only $430 .90.
The Mako Group wishes to thank you and the NRA for its steadfast support of the 2nd Amendment.
About The Mako Group:
The Mako Group is the exclusive U.S. distributor of the finest tactical equipment and weapon accessories that have been proven in combat. Designed for law enforcement agencies and militaries worldwide, Meprolight night sights and optics, FAB Defense weapon and personal defense accessories, Front Line Holsters and RTS Target Systems are available at firearm retailers everywhere. Connect with The Mako Group on Facebook, Twitter, Instagram and YouTube to stay up-to-date on the latest news and products.
For more information visit their website.