The Kansas State Rifle Association Kansas Days Celebration Invitation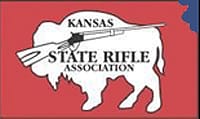 From Pat StoneKing, KSRA President

Kansas – -(Ammoland.com)- Hope you can come by and see us at Kansas Days! I will be at the NRA Hospitality Suite along with the NRA Representatives for Kansas on Saturday, January 30th from 9:30am to 11:00am.
We will be happy to answer any questions you may have about legislation and political issues in Kansas.
Kansas Days is also a great way to meet your legislators and political candidates! I will be there representing KSRA all weekend and several members of our Political Action Committee will be attending the Banquet Gala with me on Saturday evening.
Kansas Days is being held at the Topeka Capitol Plaza Hotel located at 1717 SW Topeka Blvd.
Veiw the schedule of events and get more details on Kansas Day.
About Kansas Day:
The political climate was such that in late 1891, four Kansas newspapermen felt obligated to meet and discuss the date of the Republican Party in Kansas. The four "founding fathers" included Harry W. Frost, Topeka, first president of the Kansas Day Club; C.M. Harger, Abilene; Ewing Herbert, Hiawatha; and William Allen White of Emporia.
The Kansas Day Club's first meeting was originally scheduled for the first week in January 1892, but respect dictated delay because of the death of Senator B. Plumb of Emporia. It was quite by coincidence that the replacement date chosen fell on the anniversary of Kansas' statehood. The banquet has been held every year since 1892 except in 1945 because of World War II.
The first meeting was attended by 105 young Republicans, Harry Frost attributed the Club's success to the "tendency of birds and men to flock together."
In his address to the second annual meeting in 1893, Mr. Frost said the mission of the Kansas Day Club was: "To promote Republicans, and to call together in a social way, upon the anniversaries of Kansas' admission into the union, the Republicans of the State."