Licensed Firearms Manufacturers Must File Annual Manufacturing & Exportaion Report by April 1, 2010
Important Notice to All Licensed Firearms Manufacturers Calendar Year 2009.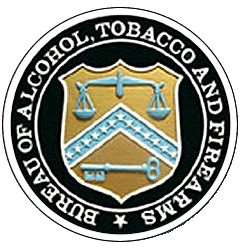 Washington, DC –-(AmmoLand.com)- This notice constitutes a letter request under the provisions of 18 U.S.C. §923(g)(5)(A) for record information required to be kept under the provisions of Title 18 U.S.C., Chapter 44.
All holders of either a Type 07 license (manufacturer of firearms) or a Type 10 license (manufacturer of destructive devices) are hereby required to submit an ATF Form 5300.11, "Annual Firearms Manufacturing and Exportation Report."
A copy of the form is linked below for your convenience. If you have not manufactured any items for calendar year 2009, you are still required to file the Form 5300.11.
If your license has expired or you discontinued business during calendar year 2009, please fill-out and send in the report as a final reporting form (Section 7b of the form). A Word version of the form, which you can fill in and print out, can also be found on our Website at: https://www.atf.gov/forms/download/atf-f-5300-11.pdf.
If mailing your report, please mail to:
Tom DiDomenico
ATF
Firearms and Explosives Services Division
244 Needy Road
Martinsburg, WV 25405
If submitting via facsimile, please fax to:
New for this filing season is the option to submit your report to ATF via e-mail. To use this option, you need to convert your signed and dated report into a PDF file and send the PDF file as an e-mail attachment to the following mailbox: [email protected] All filers using the e-mail submission method will receive a receipt confirmation reply from ATF via e-mail as evidence of your compliance with this filing requirement.
We strongly encourage e-mail or facsimile submission to ensure your required report is received by April 1, 2010.lf you have already filed your report for calendar 2009 manufacturing and export activity, you may disregard this notice. If you have any questions, please contact Erica Reid at 202-648-7114 or Tom DiDomenico at 304-616-4590.
Scott Mendoza
Chief, Firearms and Explosives Services Division