Concealed Carry: Comfortable or Comforting?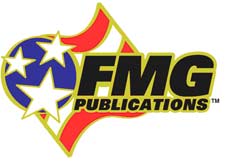 San Diego, Calif. –-(AmmoLand.com)-  You've decided to legally carry a concealed handgun. Now what?
Firearms expert Clint Smith answers in his newest DVD video course entitled, "Concealed Carry Options," which is part of Smith's highly acclaimed Thunder Ranch Training Series.
Smith's lifestyle approach to concealed carry educates viewers on how to make guns and clothing work together while choosing the best options for your daily activities. Smith, a Vietnam veteran and former police officer, stresses gun-use as a last resort, but asserts if forced to defend yourself, bring the best equipment and know how to use it.
Concealed Carry Options DVD

"We are looking at equipment; we are looking at techniques; and we are looking at how to combine these things to provide the best block of information, so that you can use a concealed carry weapon to defend yourself and your family," said Smith.

"Most of all when it comes to concealing firearms, remember that they're not always the most effective tool, what really makes them effective, is the fact that you practice and are confident with them."
Smith also vigilantly discusses the assets and liabilities of a concealed handgun and how they will affect the individual. Smith's advice cleverly hits the target.
"Carrying a gun is not supposed to be comfortable; it's supposed to be comforting. The gun that's with you is better than the one that's home in the safe."
In addition to Smith's observations on mental preparation and logic, he also offers advice on guns, equipment and technique with actual range demonstrations.
"Concealed Carry Options" is a two-disc DVD set loaded with two hours of information that's currently available for $49.95 (including shipping). For more information on the Thunder Ranch Training Series, including video previews of all nine video training courses, please visit www.americanhandgunner.com/TRvids.html.