Sinclair's Reloading & Gun Parts 2010 Catalog Now Available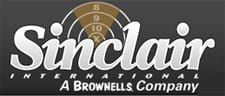 Fort Wayne, IN – –(AmmoLand.com)- Sinclair International, the premier supplier of ammunition reloading supplies and precision reloading tools, is pleased to announce their 2010-A catalog
The new catalog has grown to 202 pages with more than 11,000 products and hundreds of new items.
"Lots of shooters are getting into reloading after all the shortages and price hikes of the past year," said company President Bill Gravatt. "We have all the tools and supplies they need to begin reloading along with the more specialized tools for more advanced reloading tasks."
The new catalog features hundreds of new products from Sinclair, Redding, Hornady, Barnes, Redfield, Leupold, Nosler, Lyman, Lapua and more.
"Our Tech staff are all certified, NRA Metallic Reloading Instructors and can help answer any questions regarding reloading and shooting accuracy," Gravatt said. "We want to help our customers achieve their reloading goals, whether they want maximum accuracy or just want to save money on their ammo and shooting costs."
Sinclair International is the world's premier supplier of high-quality reloading tools, components and accessories plus unique benchrest shooting supplies. Stocking more than 11,000 items, the company supplies reloaders and precision shooters worldwide.
To order, or for more information, call 800-717-8211 or visit sinclairintl.com and mention AMMOLAND.