Team Smith & Wesson Ends March With A Bang
Shooters Record Wins at ICORE, IDPA and USPSA Matches.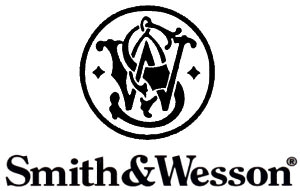 SPRINGFIELD, Mass. –-(AmmoLand.com)- Smith & Wesson Corp., announced that Team Smith & Wesson members took home multiple state and regional titles during the month of March competing in International Confederation of Revolver Enthusiasts (ICORE), International Defensive Pistol Association (IDPA) and United States Practical Shooting Association (USPSA) matches.
In total, Team Smith & Wesson members accounted for six regional and four state title victories.
Beginning at the Louisiana State IDPA Championships, native shooter Jerry Miculek once again demonstrated his proficiency with a revolver, winning the Enhanced Service Revolver (ESR) Division. Using a firearm that he designed in collaboration with Smith & Wesson, the Model 625JM, Miculek outpaced the other participants winning all but one of the ten stages of fire. Competing in the Custom Defensive Pistol (CDP) Division, team member Tony Phan earned his first division title of the 2010 season shooting an M&P45 pistol.
With a total score of 136.99, Phan was also awarded the High Law Enforcement Title. Rounding out top wins by Team Smith & Wesson was Gordon Carrell who won the Stock Service Pistol (SSP) Division using an M&P9 Pro Series pistol.
The following weekend at the Southern ICORE Regional in Thibodaux, Louisiana, Jerry Miculek returned to the winner's circle, earning the Open Division title using a Smith & Wesson Model 627 V-Comp. With a final score of 176.490, Miculek went on to be named the Overall Champion while also earning the High Senior Award. Fellow husband and wife teammates and hometown natives Elliot and Annette Aysen also delivered strong performances both shooting Smith & Wesson Model 627 revolvers. Elliot captured the Limited Title while Annette took home the High Lady Limited Title along with being named the Ladies Overall Champion.
During the three-day event, Annette served double duty by not only competing in the match but also serving as match director.
At the same time in Wichita Falls, Texas, Team Smith & Wesson's Phil Strader was competing under the company banner at the USPSA Double Tap Championships. Competing against 68 other participants in the Production Division, Strader completed the 12 stages of fire shooting a Smith & Wesson M&P9 Pro Series pistol. At the conclusion of the match, Strader's score was enough to earn him the Production Division title, his first major win of the season.
"This year's season has barely gotten underway and already our team members are earning wins at a record pace," said Tom Kelly, Vice President of Marketing for Smith & Wesson. "It is evident that their hard work and practice during the off-season has proved beneficial. With such a talented and diverse group of shooters competing in multiple divisions with a wide variety of Smith & Wesson firearms, I look forward to seeing their lists of titles continue to grow."
About Smith & Wesson
Smith & Wesson Holding Corporation (NASDAQ: SWHC) is a U.S.-based, global provider of products and services for safety, security, protection and sport. The company designs and constructs facility perimeter security solutions for military and commercial applications, and delivers a broad portfolio of firearms and related training to the military, law enforcement and sports markets. SWHC companies include Smith & Wesson Corp., the globally recognized manufacturer of quality firearms; Universal Safety Response, a full-service perimeter security integrator, barrier manufacturer and installer; and Thompson/Center Arms Company, Inc., a premier designer and manufacturer of premium hunting firearms. SWHC facilities are located in Massachusetts, Maine, New Hampshire, and Tennessee. For more information on Smith & Wesson and its companies, call (800) 331-0852 or log on to www.smith-wesson.com; www.usrgrab.com; or www.tcarms.com.