Proof of Your Manhood – The Man Card from Bushmaster
Do you have what it takes?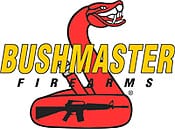 Windham, ME –-(AmmoLand.com)- Inspired by the overwhelming response to Bushmaster's "Consider Your Man Card Reissued" sweepstakes, today Bushmaster Firearms announces the latest part in the series; the Man Card online promotion.
To become a card-carrying man, visitors of Bushmaster.com will have to prove they're a man by answering a series of manhood questions.
Upon successful completion, they will be issued a temporary Man Card to proudly display to friends and family. The Man Card is valid for one year.
Visitors can also call into question or even revoke the Man Card of friends they feel have betrayed their manhood. The man in question will then have to defend himself, and their Man Card, by answering a series of questions geared towards proving indeed, they are worthy of retaining their card.
Bushmaster invites you to visit www.bushmaster.com/mancard to earn your Man Card and have some fun. If you decide to revoke the Man Card of a friend or two along the way, that is entirely up to you.
Check out more Bushmaster Gear.
About Bushmaster Firearms International, LLC
Bushmaster Firearms International, LLC (BFI) is the leading supplier of AR15/M16 type rifles in the United States for Law Enforcement, security and private consumer use. Headquartered in Windham, Maine, with additional facilities in Dallas, Georgia and Lake Havasu, Arizona, BFI supplies aluminum and advanced carbon fiber-based rifle platforms in calibers ranging from 5.56mm/223 to 50BMG. These and associated accessories manufactured by BFI meet the tactical rifle needs of US customers as well as Military, Law Enforcement and Security clients from over 50 countries worldwide. Visit our web site at www.bushmaster.com.
Click for Man Card Unless Your Scared?