Meprolight Announces Enhanced Version of Mepro GLS Self-Illuminated Optical Sight for 40mm Grenade Launcher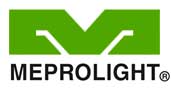 Or Akiva, Israel –-(Ammoland.com)- Meprolight, a provider of innovative weapon sights, today announced an enhanced version of Mepro GLS, a self-illuminated optical sight for 40mm grenade launcher, installed on assault rifles.
The enhanced version of Mepro GLS enables effective fire against light armor and infantry targets up to a range of 400 meters, instead of 350 meters in the previous version. In addition, the enhanced version enables range estimation.
Mepro GLS dual illuminated optical sight operates under all lighting and weather conditions for 5-8 years without the use of batteries or any other external power source. The sight provides a 24-hour-a-day solution for the fighter. The light weight, compact unit, only 62mm (2.44 inches) long, mounts with three different mounting adapters to standard top and side rails.
"Mepro GLS solves the aiming limitations of grenade launchers, helping soldiers determine the elevation to the target, maximizing first round hit probability," said Golan Kalimi, Meprolight's Vice President Marketing.

"Achieving high accuracy is no longer a problem. The soldier simply superimposes the illuminated dot in the sight window onto the target."
During the day, a light collector tube concentrates available ambient light into a dot and projects it onto the sight lens. At night, a small tritium light source supplies the light for the dot.
About Meprolight
Meprolight designs and manufactures a wide array of electro-optical and optical sights and devices, night vision devices, thermal sights and a wide variety of night sights and other tritium- and LED-illuminated products and accessories for safety and security applications for the law enforcement, military and civilian communities. For more information about Meprolight visit www.meprolight.com.