Competitive Shooter Tony Hawkins Wins USPSA Area 4 Single Stack Title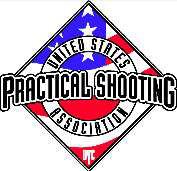 SEDRO-WOOLLEY, Wash. –-(Ammoland.com)- Tony Hawkins of Westfield, Ill. won the Single Stack title at the U.S. Practical Shooting Association's (USPSA) 2010 Area 4 Handgun Championship sponsored by firearms maker STI International.
Hawkins, who won six of the 12 stages in the match, came from behind on the final stage to pull ahead of Johnny Brister of Rosedale, Miss. and finish first by more than 45 points with a final score of 1287.5132.
Brister held the lead three different times during the match and pulled ahead of Hawkins and the field after winning the seventh stage, one of four he won during the match, and held the lead going into the final stage.
On stage 12, called Field of Steel, Hawkins shot all 32 targets in a time of 37.85 to Brister's 75.85 resulting in an 80 point gain which allowed Hawkins to take the win. Brister ended the match in second place with a final score of 1242.1336.
"This was a classic back and forth battle that makes practical shooting such a dynamic sport," said Michael Voigt, president of USPSA. "Both Johnny and Tony shot a strong match, with Tony proving nothing is over until the final shot is fired."
Rounding out the top five were Kyle O'Glee of Springhill, La. in third, winning one stage and finishing with a final score of 1103.8927, Ken Hicks of Alto, Texas, who also won one stage, in fourth with 963.8817 and Bryan Guillory of Baton Rouge, La., in fifth with a final score of 900.7437.
The STI Area 4 Handgun Championship was held at the Shootout Range in Princeton, La. The match drew 230 top shooters from Arkansas, Louisiana, Oklahoma and Texas, the four states that make up Area 4, as well as Arizona, California, Georgia, Idaho Illinois, Kentucky, Michigan, Minnesota, Mississippi, Missouri, Ohio, Wisconsin and Canada.
The next regional championship on the practical shooting calendar is the Canyon Creek Area 5 Championship scheduled for June 10-13 at the Tri County Gun Club in Polo, Ill. For more information on USPSA, upcoming matches and full match results, visit www.USPSA.org.
About USPSA:
The United States Practical Shooting Association is a non-profit membership association and the national governing body for the sport of Practical Shooting in America. USPSA has nearly 19,000 members and more than 350 affiliated clubs which host weekly matches throughout the country providing recreational shooters with the opportunity to test and refine their shooting skills in a safe, competitive environment. USPSA is also the US Region of the International Practical Shooting Confederation (IPSC), which is comprised of approximately 67 nations. For more information, visit www.uspsa.org.