USAMU Soldier Shooters Pile Up The Medals at Nationals
By Michael Molinaro
USAMU PAO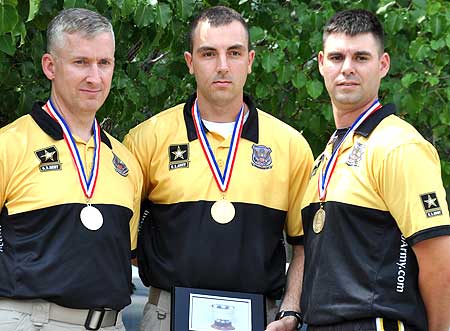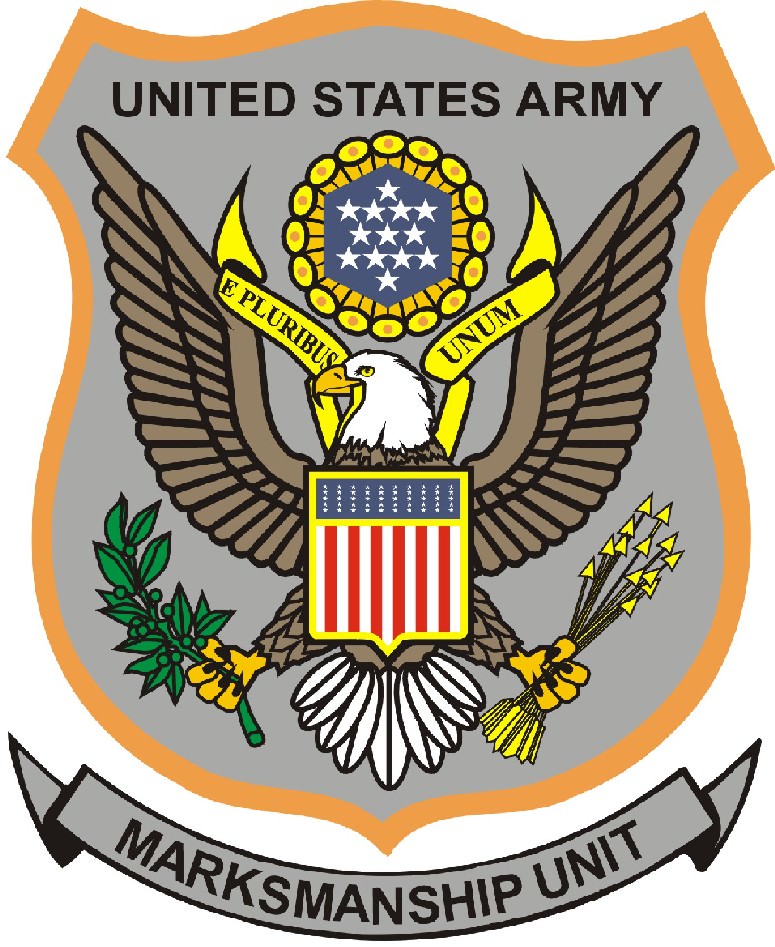 FORT BENNING, Ga. –-(Ammoland.com)- Soldiers from the U.S. Army Marksmanship Unit won five national championships and a combined 14 medals during the 2010 U.S. National Rifle and Pistol Championships at Fort Benning's Pool International Range Complex.
Spc. Joe Hein got very comfortable atop the podium stand after winning three medals in rifle shooting during the competition. Hein won in Men's Prone Rifle, beating out two teammates for the gold with a score of 1299.4 to win the national championship.
The USAMU's Sgt. 1st Class Eric Uptagrafft scored a 1297.9 for the silver medal while Sgt. Michael McPhail tallied a 1294.6 for the bronze medal.
In Men's Three Position Rifle, Sgt. 1st Class Jason Parker won the gold medal after an impressive score of 2449.5. Hein got the silver in this event, scoring a 2440.4 and Spc. Matt Rawlings shot a 2440.0 to win the bronze medal. Hein earned his third medal, a bronze, in the Men's 10m Air Rifle event.
On the pistol side of the competition, the USAMU's trio of Sgt. 1st Class Daryl Szarenski, Cpl. Brad Balsley and Pfc. Greg Markowski cleaned up after winning seven medals among the three of them.
Szarenski continued his dominant 2010 season after winning two gold medals at the national championships. He won in Men's Air Pistol with a score of 1257.4 and Men's Free Pistol with a score of 1196.8. He had already won four medals, including two gold's, in World Cup competition this year and still has chances at a World Cup event and the upcoming World Championships to add to his total.
His teammate, Markowski, won two silver medals after finishing behind Szarenski in the same events, scoring 1249.7 in air pistol and 1187.8 in free pistol. It was Markowski's first time competing in the national championships and he has set the bar high after the successful week.
To close out the medal count, Balsley went three-for-three in events he entered, winning gold and two silver medals. He won the national championship in Men's Rapid Fire with a score of 1360.8, beating out the closest competitor by 20 points. He came in a close second in both the Centerfire and Standard Fire matches.
Across the pond in Lonato, Italy, Sgt. Vincent Hancock won a bronze medal in Men's Skeet at the Italy World Cup event. The 2008 Olympic Champion started the final round in fifth place but had a strong final to medal at the event, earning points toward another possible Olympic slot on Team U.S.A. for the 2012 Summer Olympic Games in London.
About USAMU:
The USAMU's mission is to raise the standard of marksmanship proficiency and combat readiness throughout the Army by sharing knowledge gained from competing and winning in national/ international competitions, research and development and advanced training programs while enhancing the Army's recruiting effort through an active public information and public relations program. For more information on the U.S. Army Marksmanship Unit, contact the Public Affairs Office at (706) 545-5436, [email protected] or www.USAMU.com .