American Handgunner Magazine Gets Personal With Your Defense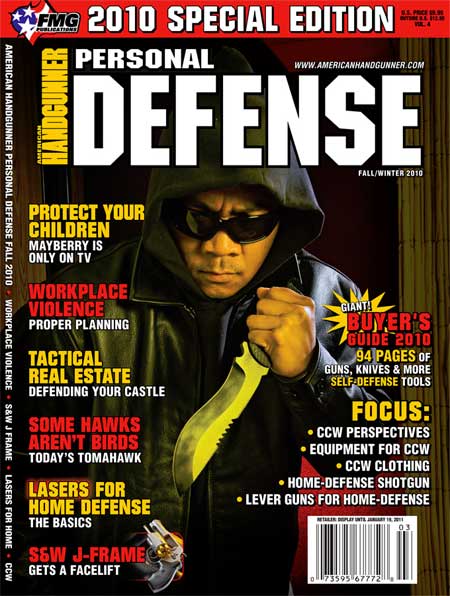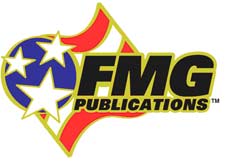 San Diego, Calif. –-(Ammoland.com)- If you think you are living in a nice neighborhood where nothing bad will every happen, you're living in a state of denial.
That's the sentiment that echoes through the pages of the Fall/Winter 2010 American Handgunner Personal Defense Special Edition magazine on sale now. With the idea that Mayberry is long gone, the magazine's editor, a former police officer and marine, put a premium on preparing readers how to act accordingly.
"The content of this magazine is reliable, up to date and makes sense in the real world," said FMG Special Edition's editor Sammy Reese. "Personal-defense is timely, important to everyone — not just gun owners — and gives people skills they can apply in the real world."
While prevention can be unavoidable, preparation isn't. Contributors of the Personal Defense Special Edition guide readers through preparing for today's uncertain world, with articles such as: Tactical Real Estate: Defending Your Castle; Protect Your Children: Mayberry Is Only On TV; Workplace Violence: Proper Planning; Lasers For Home Defense: The Basics; Shotgun For Home-Defense: It's An Old One, But A Good One; The Bug Out Bag: When Fashion Demands Flight; and much more.
"Protecting you and your family shouldn't be taken lightly," writes contributing editor Richard Mann. "Nor is it something you should leave to chance or gimmicks. It's something you should approach proactively."
Concealed carry considerations are also a focus of the Personal Defense Special Edition. A handful of articles address the lifestyle choice with information on equipment, fashion, carrying in the workplace and various perspectives from people who carry every day, complete with a female's viewpoint.
"By having the ability to defend yourself, you truly have a say in what happens around you and to you," writes contributing editor Clint Smith. "It's not always a simple choice, but it's your choice."
The Fall/Winter 2010 American Handgunner Personal Defense Special Edition also includes the 2010 Buyer's Guide, which has 94 pages of guns, knives and more self-defense tools.
The Personal Defense Special Edition is available now, while supplies last. To order online visit, www.americanhandgunner.com and follow the Special Editions link from the store menu.