NRA and Pyramyd Air Offers Discount to Disabled Shooters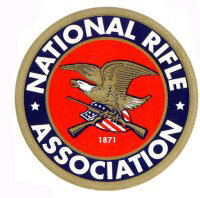 Fairfax, VA -(Ammoland.com)- The National Rifle Association and Pyramyd Air are partnering up to offer disabled shooters and adaptive sports groups a discount on the Air Arms MPR air rifle. Only available through the NRA, the rifle is now available for the discounted price of $750.
"One of the greatest obstacles holding back the advancement of disabled shooters is the affordability of precision grade air rifles," said NRA Disabled Shooting Manager Vanessa Ross. "Pyramyd Air's willingness to offer the Air Arms MPR at the discounted price means that participation by competitive shooters and adaptive sports groups should increase to record numbers."
Developed with the assistance of several leading shooting bodies, the Air Arms MPR is crafted from high quality materials using the latest machining technologies. Weighing in at just under seven pounds, the rifle comes with a modifiable diopter sight and a five-way adjustable trigger.
Those interested in purchasing an Air Arms rifle at the discounted price should contact Vanessa Ross at [email protected] or (703) 267-1495. You will then receive a special promotional code honored only at Pyramyd Air.
"Pyramyd Air wants to ensure shooters of all ability levels have access to airguns to improve their shooting skills and all the benefits associated with achieving new personal goals," said Patrick Coughlin, Chief Operation Officer of Pyramyd Air. "Through the NRA's Disabled Shooting Program, shooters will have the opportunity for continuous improvement with high-quality air rifles."
Pyramyd Air www.pyramydair.com is the world's largest mail-order air gun retailer. Located in Warrensville Heights, Ohio, their inventory includes air guns from Crosman, Daisy, Feinwerkbau, Gamo, Heckler & Koch, Marksman, Remington, Shinsung, Walther, and many others.
For more on NRA's disabled shooting programs, contact Vanessa Ross at [email protected] or visit http://www.nrahq.org/compete/disabled.asp.