NRA Opposed To Kagan Nomination To U.S. Supreme Court
Joint Statement By Wayne LaPierre, NRA Executive Vice President, and Chris Cox, Executive Director Of NRA's Institute For Legislative Action.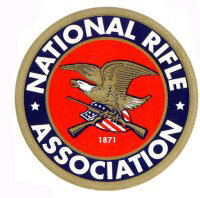 Charlotte, NC –-(Ammoland.com)- There may be no vote a United States Senator casts that is more important than a vote to confirm a nominee to the U.S. Supreme Court.
Now that the Court has clearly stated that the Second Amendment protects a fundamental, individual right that applies to all law-abiding Americans, NRA members and gun owners expect a nominee to the Court to fully support, defend and preserve that freedom.
We have carefully examined the career, written documents and public statements of nominee Elena Kagan and have found nothing to indicate any support for the Second Amendment.
On the contrary, the facts reveal a nominee who opposes Second Amendment rights and is clearly out of step with mainstream Americans.
Therefore, the NRA is strongly opposed to Kagan's confirmation to the Court.
About:
Established in 1871, the National Rifle Association is America's oldest civil rights and sportsmen's group.
Four million members strong, NRA continues its mission to uphold Second Amendment rights and to advocate enforcement of existing laws against violent offenders to reduce crime.
The Association remains the nation's leader in firearm education and training for law-abiding gun owners, law enforcement and the military. Visit: www.nra.org