Shooting Industry Academy Of Excellence Honors Industry's Best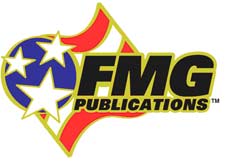 Grand Island, Neb. –-(AmmoLand.com)- Innovation met recognition at the 19th Annual Shooting Industry Academy of Excellence Awards ceremony on July 23 at the Holiday Inn Midtown in Grand Island, Neb., where 14 of the firearm industry's best were recognized. Winners were announced in conjunction with the Shooting Industry Masters.
The 500-member Academy, comprised of manufacturers, distributors and dealers, awarded Ruger Manufacturer of the Year for diligently working to meet the desires of customers at all levels: consumer, retailer and distributor.
Distributor of the Year went to Brownells for outstanding customer service, extensive product selection and unconditionally guaranteed satisfaction since 1939. Ellett Brothers nabbed the Citizenship Award for cultivating strong community bonds and support for those in need, including local charities.
Concurrently, Ellett Brothers' Vice President/CEO Hewitt Grant earned the event's sole individual honor, the Shooting Industry Award, for his 40-plus years of dedication to the shooting sports industry as an advocate for gun rights.
The entire 2010 award recipients are:
Accessory of the Year — Brownells: AR-15 Builder Web Site
Self-Defense Product — Crimson Trace: MVF-515 Red Vertical Foregrip
Optic of the Year — Leupold: Redfield Revolution Riflescope
Hunting Product — Bushnell: Trophy Cam Trail Camera
Ammunition of the Year — Hornady: Superformance Centerfire Ammunition
Handgun of the Year — Ruger: SR9c
Rifle of the Year — Smith & Wesson: M&P15 .22 LR
Shotgun of the Year — Benelli USA: Vinci 12 Guage
Safety Product — GunVault: GunVault MVB500
Knife of the Year — Benchmade: 741 Onslaught with AXIS Lock Design
Manufacturer of the Year — Ruger
Distributor of the Year — Brownells
Citizenship Award — Ellett Brothers
Shooting Industry Award — Hewitt Grant: Ellett Brothers
The Academy considered 114 product entries and 41 service award entries before selecting the top-three in each category. After the nominees were finalized and the products verified, members selected one recipient for each award.
"The Academy's final selections represent the best of the best and make us all proud to be part of this industry," said Academy director Randy Molde.
For information on the 19th Annual Shooting Industry Academy of Excellence Awards, including all 2010 award nominees and Academy member application, please visit http://www.shootingindustry.com.