Massachusetts Governor Fails To Pass One-Gun-A-Month
If only the people of NJ had been so lucky…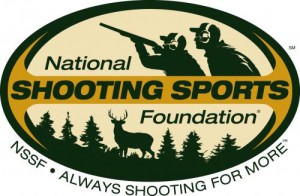 NEWTOWN, Conn –-(AmmoLand.com)- This past weekend, law-abiding gun owners throughout Massachusetts scored a major victory as Gov. Deval Patrick's one-gun-a-month bill failed to pass.
At midnight on Saturday, the Massachusetts Legislature ended formal sessions for the year under the watchful eye of the Gun Owners Action League (GOAL).
The Governor's Lawful Citizens Imprisonment Act (H.4102) never came out of the House Ways and Means Committee for a vote due to the hard work of firearms retailers, law-abiding gun owners and GOAL.
The lawful gun owners of Massachusetts should be very proud of a job well done, especially considering H.4102 was a top priority of the governor.
About NSSF
The National Shooting Sports Foundation is the trade association for the firearms industry. Its mission is to promote, protect and preserve hunting and the shooting sports. Formed in 1961, NSSF has a membership of more than 5,500 manufacturers, distributors, firearms retailers, shooting ranges, sportsmen's organizations and publishers. For more information, log on to www.nssf.org.