Smith & Wesson Junior Shooters, Crow, Sarabia and Smith Score Steel Challenge Wins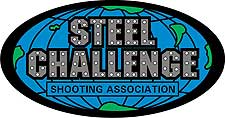 PIRU, Calif. –-(Ammoland.com)- As a sign of things to come, three junior shooters on the Smith & Wesson shooting team, Janae Sarabia, Molly Smith and Rachel Crow each claimed wins at this year's Steel Challenge World Speed Shooting Championships in Piru, California.
Janae Sarabia finished with the second best score of any of the Smith & Wesson women with her Open division performance where she won the Junior Women's Open title and finished third among all women. Her final time of 112.65 seconds put her just 3.87 seconds behind teammate and second place shooter Kay Miculek, and 11.15 seconds behind the winner and defending champion Jessie Abbate.
"I didn't shoot as well as I'd hoped but I'm pretty satisfied with my finish, especially on Outer Limits where I shot one of my best times," said Sarabia.
Earlier in the year, Sarabia, who is just 13 years old and proving to be one of the strongest additions to the Smith & Wesson shooting team, came within one stage of defeating team captain Julie Golob in competition at the Smith & Wesson International Revolver Championship.
In the Iron Sight Revolver match, Smith & Wesson's other junior powerhouse Molly Smith not only won the Junior title but took the overall Women's title by edging out teammate Annette Aysen.
Smith, who found it personally difficult defeating her close friend Aysen, won six of the eight stages to finish with a time of 137.05 seconds to Aysen's 140.70.
"I shot the best I ever have and set a new personal record. It was really exciting shooting by personal best at a big match like this, but it was very bittersweet beating Annette. We kind of have an agreement that if there is anyone we'd want to lose to it would be each other," explained Smith.

"But she still has me in the IRC so I'm not that good yet," added Smith.
Rounding out Smith & Wesson's collection of junior titles was Rachel Crow who finished as the top lady in the Open Sight Revolver match. Crow, who also competed in the IRC with Sarabia and Smith, posted a final time of 155.32 seconds to win the Women's OSR title.
Also claiming titles for Smith & Wesson were B.J. Norris in the Production division, Julie Golob with wins in the Limited and Production divisions, Phil Strader who claimed the Iron Sight Rimfire title and Jerry Miculek who won the Open Sight Revolver title and posted the third fastest time in the Steel Challenge.
The Steel Challenge World Speed Shooting Championships were held August 19-21 in Piru, Calif. For more information on the Steel Challenge and the Steel Challenge Shooting Association, visit www.SteelChallenge.com, find us on Facebook or follow @SteelChallenge on Twitter.
About the SCSA:
The Steel Challenge Shooting Association (SCSA) is the national governing body of the sport of Speed Shooting and organizer of the Steel Challenge World Speed Shooting Championships. To learn more about the Steel Challenge Shooting Association and the Steel Challenge visit the Web site at www.steelchallenge.com. There you will find diagrams of the stages of fire, complete listing of past results, a list of past champions, world record times and more.